Total Loss Car Appraisal
 COLLECT YOUR VEHICLE'S ACTUAL CASH VALUE
WE OFFER SOLUTIONS THAT HELP YOU MAXIMIZE YOUR TOTAL LOSS PAYOUT AFTER AN ACCIDENT

Claim Review
Want to make sure that your insurance company is offering you a fair price on your vehicle?
Order a Total Loss Claim Review and find out your vehicle's true cash value.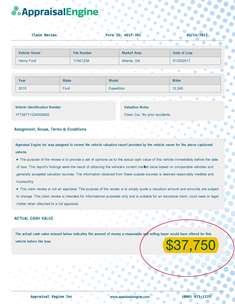 Order Now

Desk Appraisal
The valuation report you need to submit to the carrier as proof of loss
4 to 7 pages long and includes a list of comparable vehicles
Includes a demand letter
USPAP compliant and industry standard
Inspections available for $125 extra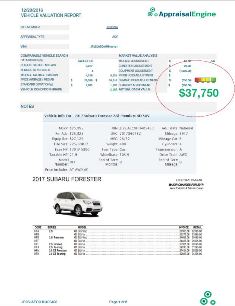 Order Now

Claim Management
Negotiate ACV with Insurance Company
Settle ACV with Insurance Company
Supporting Documents and Follow Up
Selecting and Negotiating with Umpire if Necessary
Negotiate and Settle Salvage Value if Necessary
Order Now
Additional total loss car appraisal resources
Our team of professionals is ready to provide unrivaled customer service and the most accurate total loss car valuations available in Greater Atlanta.