Meet Tony Rached, Car Appraisal Expert of Diminished Value of Georgia
Our company is run by Tony Rached, a well-respected car appraisal expert with an educational background in electrical engineering and real-world experience in auto sales and auctions, and legal education instruction. Mr. Rached is a licensed adjuster and a peer-reviewed valuation experrt. His expertise has been featured by various media outlets like WSB-TV, CBC and 640 WGST radio. He has also assisted legal teams as an expert witness in court. He has spent more than a decade in the appraisal industry, personally inspecting and valuing more than 10,000 vehicles. For ethical, top-level customer service in Georgia, there is no better professional.
See how we compare to the competition! You'll note, unlike other car appraisal companies you may have come across, we offer both Desk Assessments and Full (In-Person) Appraisals for your convenience. If your vehicle is only slightly damaged, has already sold, or has a low value loss amount, you may only need a desk assessment of all the facts to aid your case. In instances of serious vehicle damage or total loss, you would benefit from a full appraisal.
Our straight-forward pricing ($175 for desk appraisals and $325 for full appraisals) includes: money-back guarantees, follow-up letters, supporting legal documents, third party negotiations, and a commitment to 100% customer satisfaction. The only extra cost would be for expert court testimony, should you need further assistance.
Licensed in Multiple States: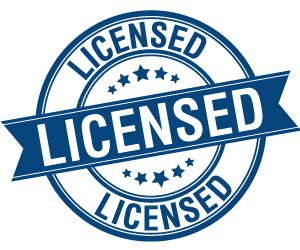 Protect yourself and get the most accurate appraisal for your vehicle by choosing a fully licensed motor vehicle appraiser with a qualified staff. Diminished Value of Georgia has been a member of the Better Business Bureau with an A+ rating since 2010.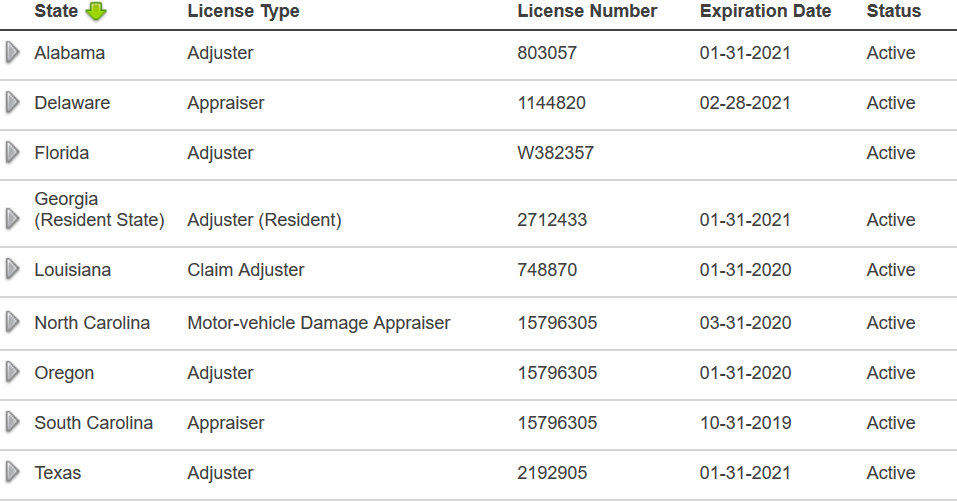 Top Reasons You Should Hire Diminished Value of Georgia To Appraise Your Car After an Accident:
Hiring a credible company like Diminished Value of Georgia will ensure you get the most money from the insurance company and interested buyers. Proof of credibility can be determined by licensure, professional organization memberships, certifications, experienced staff, and consumer-friendly policies.
We are fully licensed:
Motor Vehicle Damage Appraisers
Auto Appraisers
Car Dealers
We are proud members of:
The Better Business Bureau (BBB)
Association of Online Car Appraisers
Our certified staff members include:
TrueFrame Certified technicians
Industry professionals with 30 years of combined auto experience
If you're looking for a legitimate vehicle damage appraiser, you can take comfort knowing we also:
Adhere to a strict code of ethics
Have a physical location you can visit and a landline telephone number. (We are not a fly-by-night company!)
Are locally involved with the Chamber of Commerce
We have a refund policy. Details
Are highly rated by past customers. Read Our Testimonials
HIRING THE WRONG APPRAISER COULD BE INTERPRETED AS INSURANCE FRAUD
Choosing the wrong vehicle appraiser not only results in denied claims, rejected appraisals and lost money and a huge waste of your time, but the erroneous filing could be misconstrued as intentional insurance fraud – a felony under Georgia Law! Protect yourself by only working with the most ethical appraisal experts like Diminished Value of GA.
Hiring  the wrong appraiser could be interpreted as insurance fraud – Read More
IMPORTANT CONSIDERATIONS BEFORE HIRING AN AUTO APPRAISER
Before hiring an auto appraiser, make sure you check the following…
Past History:
Are they blacklisted by insurance carriers for being fraudulent or incompetent?
Their BBB Score and number of complaints failed against them?
Experience:
Are they full time appraisers?
Do they have real life Automotive Experience?
Have they been to court and won? Or did the judge throw them out for being incompetent?
Credentials:
Do they have a licensed appraiser on staff? (If so, ask for a copy of their license.)
Do they have a valid business license? (Ask for a copy)
Do they have the necessary experience to be credible in a court of law?
Do they belong to a professional appraisal association?
Accountability:
Do they offer an instant appraisal for a low fee and don't have a telephone number to call?
Do they have an office? Or are they working from their basement?
Do they offer a physical inspection? If not, their report may be useless.
Will they appear in a court of law as your expert witness?
Do they comply with USPAP reporting standards?
Business Practices:
Ask about their appraisal method, are they using a percentage based formula? (If so, find someone else!)
Do they have a published Pricing schedule? Or will they change their rates based on your claim.
Will they give you your money back if your claim is denied?
Will they negotiate with the insurance company on your behalf? (1st party claims)
Is their fee tied to your settlement? Do they charge a percentage off the claim? (Unless they are attorneys, that is illegal!)
Beware of Online-Only Auto Appraisers
In our experience, there are three types of online appraisers you should avoid. The first, and for a low fee, will provide you with an instant online appraisal that is useless and based on a formula. The Second will charge you a inflated appraisal fee and will provide you with an unrealistic and erroneous report that you cannot, in good faith, utilize to negotiate. The third type is an appraiser that will charge you a percentage or a contingency fee to give you an appraisal.
These companies spend thousands of dollars in online advertising and pray on people's lack of knowledge.
To avoid getting caught in a scam, always use bona-fide licensed appraiser. If you can't grab the phone and directly talk to the appraiser, you don't need to be hiring them!
Appraisal Bumping is the process of which an appraiser artificially increases or decreases an item's appraisal value for the client to hire them. Appraisers advertising their services usually offer free estimates, these estimates are then modified to meet the client's expectations. Appraisal bumping is illegal under USPAP which calls for an unbiased and independent appraiser.
If an appraiser's opinion sounds too good to be true, it probably is. Claimants presenting inflated or exaggerated appraisals are often considered dealing in bad faith by the insurance company. Don't get stuck with an erroneous report.
Never hire an appraiser that will charge you a contingency fee or take a percentage of your claim, that's ILLEGAL.
We are local, professional and independent. We use current market data collected from auto auctions and we conduct a full market analysis, our appraiser is also a licensed auto auctioneer with deep auto industry knowledge.
DIMINISHED VALUE OF GEORGIA: LOCAL, TRUSTED CAR APPRAISAL PROFESSIONALS
We are proud to be Georgia's best source of diminished value assessments and appraisals. Contact us to get answers to any other questions you may have or to make an appointment with a qualified expert.
Additional Diminished Value Appraisal Resources: