Atlanta Car Appraisal Services
ADDITIONAL SERVICES
Purchasing a pre-owned car can be a substantial investment so it is crucial to obtain as much information as possible before buying. Vehicle history reports are valuable but often give an incomplete picture. We offer used car pre-purchase inspections and appraisals that can either detect problems you should avoid or give you peace of mind in your purchase. We offer three pre-purchase inspection options to help you determine what a potential purchase is worth, whether its condition is as advertised, and even whether the vehicle is structurally sound.
If an accident deprives you of the right to drive your own vehicle for some amount of time, a loss of use calculator tells how much money it would cost you to drive a duplicate during that period. The costs of owning and operating a vehicle varies based on a number of factors including its actual cash value, maintenance costs, insurance premiums, and any deluxe features. Loss of use can be a component of a first-party or third-party insurance claim and we can help you determine the value of your loss of use.
WHY DIMINISHED VALUE OF GEORGIA?
Competitive pricing, exceptional service from licensed car appraisal professionals.
Diminished Value of Georgia offers the services of a professional and licensed auto appraiser with no hidden costs or fees. All our prices are flat and we never take a percentage of your claim.
Insurance companies know who the legitimate appraisers, which makes top-rated Diminished Value of Georgia a solid choice. To make an appointment or obtain your free estimate fill out our online contact form or call (678) 404-0455.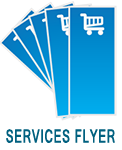 ---
Services no longer offered



 TruFrame Vehicle Inspection