Auto Appraisal Price and Order
An appraiser is a professional, and as such commands a premium for services rendered. An appraiser is bound by state and federal law to be unbiased and fair. In addition an appraiser cannot have a financial interest in the item being appraised or in the outcome of the appraisal. Diminished Value Pricing Structure
Diminished Value Field Appraisal:

$275
Unlike other appraisers, our appraisal fee is flat, there are never additional fees or hidden costs. Our Field inspection includes: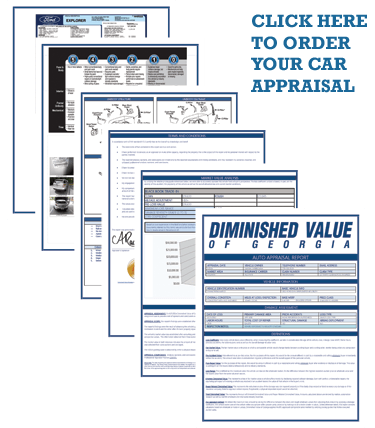 Multi-Point Vehicle Inspection
Repair Quality Checkup
Insurance demand letter tailored to your claim.
Follow up letters/Support
Market Analysis of comparable vehicles
Supporting legal documents
Auto industry guide
USPAP Compliant Diminished Value Report
On 1st party claims we will negotiate with the other party to achieve a mutually agreeable settlement.
You can pay our field appraiser at the time of the inspection, by cash, check or credit. Please call 678-404-0455 to schedule an inspection.
Premium Vehicles: $375 
Diminished Value Desk Appraisal:

$150
Desk appraisals are based, in part, on relevant facts and data provided by the client to the appraiser.
Our flat retainer fee, includes all of the following:
Insurance demand letter tailored to your claim
Supporting legal documents
Follow up letters
Auto industry guide
Repair bill analysis
USPAP Compliant Diminished Value Report
Alternate Payment Method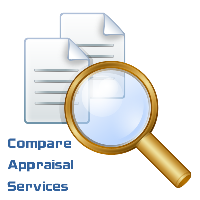 Please Note:
– If the insurance company requires a physical inspection, then a field appraisal is needed
– If you order a desk appraisal but need an inspection later, it's an additional $150
– If you have major repair quality issues, you may need a field appraisal instead of a desk appraisal
---
An appraisal is a judgment of an item's actual value . Experience, education and honesty are essential traits every appraiser should have.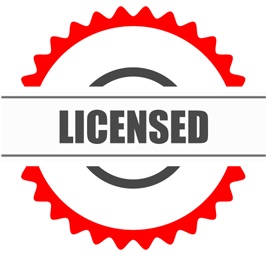 Since we specialize in diminished value and total loss auto appraisals, the cost of our service is proportional to the time and effort required to exercise our expert opinion. Never hire an appraiser that works on a contingency basis or a percentage, every appraiser should have a published fair and exact fee schedule. Beware of appraisers who quote you inflated or unrealistic Diminished Value amounts.
Our service v. the Competition.
As members of the Better Business Bureau, we offer an industry first  100% money back guarantee.
Inherent Diminished Value:
By simply being involved in an accident, your vehicle loses resale value and potential buyers will eliminate it from their shopping list. In the same fashion a criminal record will affect a person's ability to find employment, your vehicle's history report will directly influence the buyer's opinion and their respective offer. In addition to this, a damaged and repaired vehicle is never the same as an undamaged vehicle. Most claims fall under this category.
Repair Related Diminished Value:
This occurs when your vehicle is not repaired properly and the body shop exhausts all means of rectifying the problem. If this is the case, a physical inspection is mandatory to estimate a monetary compensation for poorly repaired items.
Other Appraisal Types: