Auto Appraisal Services, Prices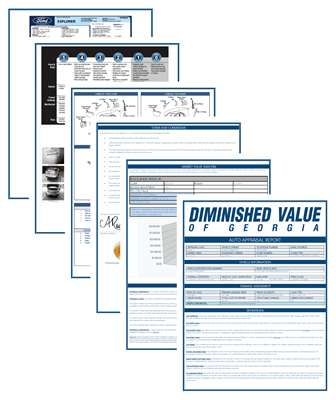 Car Appraisal Reports | Price List
Our reliable and detailed appraisals are thorough and meet industry standards. Though our services are varied to meet your needs, our pricing is straight-forward and flat. We never charge a contingency or a percentage off your settlement.
Appraisal Services Pricing – 2016
Desk Appraisals: $150 (Diminished Value & Total Loss)
Field Appraisals: $275 (Diminished Value, Total Loss, Classic Cars)
Field Appraisals for premium vehicles: $375
Loss of Use Report: $50
Diminished Value estimate: FREE
If you don't want to pay with Paypal,  please visit our 3rd party payment portal.
Auto appraisers are professionals and industry experts. We are bound by state and federal law to be unbiased and fair. To maintain this neutral position, we cannot take any financial interest in the item being appraised or in the outcome of the appraisal. Therefore, we do not work on commission and instead offer flat fees with no hidden costs.
Our car appraisal services meet the needs of customers across the board, from insurance claimants to classic car collectors. The types of car appraisals we offer include desk appraisals and field appraisals. We are experts in valuation, including diminished loss calculations, stated value for specialty insurance policies, and charity and donation appraisals.
Desk Appraisals
Our desk appraisals, also referred to as assessments, allow us to serve clients nationwide by performing a review of documentation on smaller claims or less expensive vehicles. Since no physical inspection is necessary, owners can order a desk appraisal online from anywhere in the country.
A desk appraisal includes the following benefits:
USPAP compliant valuation report
Demand letter
Supporting documents
Vehicle History Report
Auto Industry Guide
Phone and Email Support
First Party Claim Settlement
Subsequent/Follow up Letters
Field Appraisals
Our field appraisals are available in Georgia and are our most comprehensive offering. They include a physical inspection and repair quality checkup, PLUS everything that's offered in a desk appraisal.
A field appraisal is preferred over a desk appraisal in a few situations such as when the insurance carrier specifically requests it, your vehicle suffers structural damage, the quality of the repairs is in question, or you will be going to court or suing the other party.
A field appraisals includes all of the features of a desk appraisal as well as:
Multi-point vehicle inspection
Repair quality checkup
Repair-related diminished valueIf your vehicle is repaired following a loss, in addition to the general loss in market value that it may suffer by virtue of having been in an accident, there may be the case where the repairs are not completed properly. If this happens and the body shop exhausts all means of solving the problem, the law states that you may be entitled to monetary compensation for the poorly repaired items. We can help you supply a reliable calculation of your loss; a physical inspection is necessary to estimate the effect of the repairs.
A few things to keep in mind:
If the insurance company requires a physical inspection, then a field appraisal is necessary
If you order a desk appraisal but later need an inspection, an additional $125 will be charged
If you have major repair quality issues, you may need a field appraisal instead of a desk appraisal
Total loss appraisals
If your vehicle is declared a total loss, you will need complete compensation to make an adequate replacement. Insurance companies often rely on their own valuation reports prepared by third parties and these reports usually underestimate the value of your loss. Rather than leave money on the table, you have the option to present our credible report in dispute of the insurer's valuation.
In cases where the client resides outside the reach of a field office, a small mileage surcharge may also accrue. In cases where expert court testimony is needed, it is offered at a reasonable charge.
Further pricing details can be found here.
---
Atlanta's leading Car Appraisal Services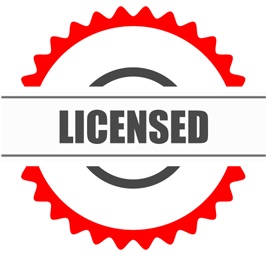 Diminished Value of Georgia is committed to being the leading car appraisal service in the Atlanta area. With field offices in Savannah, Albany, Augusta, and Columbus, a main office in Metro Atlanta, and a web presence allowing remote desk appraisals, Diminished Value of Georgia serves the needs of clients throughout Atlanta and beyond the borders of Georgia.
Not all car appraisers are the same. Our certified auto appraisers are also independent insurance adjusters and licensed car dealers. Unlike other appraisers, we are experienced and willing to help you negotiate your insurance claim. Competitors also do not offer the option of both a field appraisal and a desk assessment. Diminished Value of Georgia is committed to offering services that help you get the most money from interested buyers or the maximum insurance payout you are entitled to.
We are proud to be Georgia's leading car appraisal service. Contact us to get answer your questions or schedule an appraisal.
Other Appraisal Types: