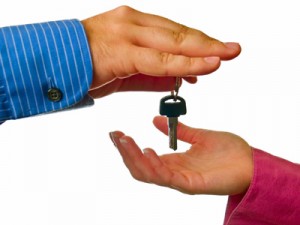 Vehicle valuation guides are divided into several different categories, each one with it's own set of conditions. The four major categories are:
Retail Value
Private Party Value
Wholesale Value
Trade in Value
There are additional categories which are less known:
Certified Pre-owned Value
Restored Value
Salvage Value
Auction Value.
In this post we will discuss the major four categories. Categories are established based on the buyer-seller relationship.
| | | |
| --- | --- | --- |
| Buyer | Seller | Type |
| Individual | Car Dealer | Retail Sale |
| Individual | Individual | Private Party Sale |
| Car Dealer | Car Dealer | Wholesale Sale |
| Car Dealer | Auction | Auction Sale |
| Car Dealer | Individual | Trade-In |
Retail Value: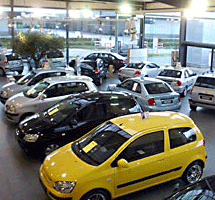 By definition, this is what a dealer asks for a vehicle that's been reconditioned. The asking price has a margin of profit built in it and it's the most this vehicle is worth. A subset of retail value, is certified pre-owned value, this is usually when a vehicle is retailed with an extended warranty bundled-in. The warranty is offered by the manufacturer, only a franchise dealer (Honda, Nissan etc.) can sell you a certified car.
Reconditioning usually includes tires, maintenance items (oil change, air filter etc.), a full detail and taking care of any cosmetic issues the vehicle may have. In addition, a retail vehicle or "front line ready" vehicle usually is offered with a warranty, financing, gap insurance and LoJack among other options.
When buying a retail vehicle , the consumer will pay sales tax and administrative fees (doc fee). The doc fee prvovides additional profit to the dealer.
When buying a used vehicle from a used car dealer, the following should be available:
Front Line ready
Been reconditioned
Has no previous accidents
Been serviced (with receipts)
Detailed
Offered with a warranty
If the items above are not offered, we suggest paying private party value.
Private Party Value: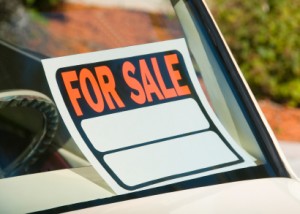 This is by definition the price a vehicle commands when sold by an individual or an independent used car dealer. The value is less than the retail value since the vehicle has not been reconditioned. The advantage of buying a vehicle from a private seller is the fact that you don't have to pay sales tax or fdoc fees. In addition, talking to the previous owner is helpful in recognizing possible issues or known problems with the vehicle.
A private party sale is inherently AS-IS, there are no warranties or guarantees. If buying from used car dealer, you can possibly purchase a service agreement and finance, but you will have to pay sales tax.
Wholesale Value: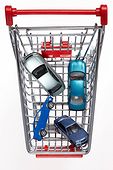 This is the price a car dealer buys a vehicle from another dealer for. A subset of this category would be Auction Value. Dealers usually buy vehicles for the wholesale value and sell them for the retail value.
At an auto auction, dealers compete and the price paid is generally 10 to 20% lower than the retail value. Wholesalers are car dealers who sell cars between other dealers.
Most consumers cannot buy a vehicle for the same price a dealer can. Many franchise dealers sell their used vehicles online via auction (eBay, Openlane, etc.) for prices close to wholesale. Usually these are vehicles headed to auction anyway.
Trade-In Value: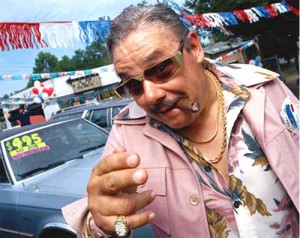 By definition, this is what you should expect to receive for your vehicle if you decide to sell it to a dealer. A trade-in allowance is a fictional amount, usually greater than trade-in and reflects a shifting of the discount from the car being purchased to the trade.
If a dealer sees you're concerned more with the trade-in value than the price of the new vehicle, you will often times be offered more money for your trade rather than a discount on the new vehicle.
Trade-in is generally lower than wholesale since a dealer taking a car on trade has the option to either retail out of it or wholesale it. Either way, a dealer expects to make a profit.
We recommed that you not trade-in your vehicle without trying to sell it on your own first. Obviously there are many exceptions. Here are the advantages to trading-in your vehicle:
You can walk in and walk out from a dealer with another car
You don't have to deal with cranky buyers
You don't have to worry about double insurance
You get a tax discount, usually tax is assessed on the difference
It's a lease and the actual cash value is greater than the residual value
You are upside down and need to roll in negative equity to another loan
These advantages are usually outweighed by one disadvantage – by trading your car in, you always get less money for it!
Example:
2008 Infiniti M35 4D Sedan, 38,000 miles.
Trade-In Value: $19,270
Wholesale Value: $20,500 (Trade + 6%)
Auction Value: $20,600 (Wholesale + 0.5%)
Private Party Value: $25,000 (Auction + 21%)
Retail Value: $28,500 (private Party + 14%)
Certified Pre-Owned: $30,000 (Retail + 5%)
Trade-in to Retail (47.8%) , this does not account for a transactional discount a buyer would receive or a greater trade-in value offered if the vehicle is desirable.
Also, this does not apply to all vehicles, older cars with more miles usually have a much reduced margin between Trade-In and Retail.
Article Written By: Antoine Rached.
Licensed Auto Appraiser.
Diminished Value of Georgia