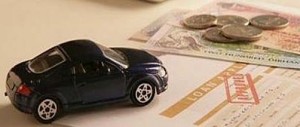 Updated on 02/23/2018
Best Insurance Carriers Press Release 2013
Worst Insurance Carriers Press Release 2014
Annual List of the Best and Worst Diminished Value Insurance Companies (2015)
After processing thousands of claims every year and receiving feedback on many of them, Diminished Value of Georgia, Atlanta's #1 independent auto Appraisal Company releases its best and worst insurance carriers list.
"We process a large number of claims every month" says Tony Rached, owner;  below is a list that ranks insurance companies based on how easy and fair their diminished value process is.
BEST Insurance Companies:

WORST Insurance Companies:

Average


AllState

Rating:

Country Financial

Rating:

Progressive

Rating:




esurance

Rating:

USAA

Rating:

Infinity

Rating:


Encompass

Rating:


Georgia Farm Bureau

Rating:


Safe Auto

Rating:


Auto Owners

Rating:


Direct 

Rating:


United

Rating:


Safeco

Rating:


Safeway

Rating:


AmFam

Rating:


State Farm

Rating:

Amica

Rating:


Liberty Mutual

Rating:


Farmers

Rating:



Travelers

Rating:


Hartford

Rating:

Nationwide GA

Rating:

Geico

Rating:
This doesn't mean you won't have a rough claim with a highly rated insurance company or a successful claim with a low rated insurance company. This list is merely an average based on our personal experience and feedback from our clients.
The list is ranking carriers based on three main benchmarks:
1- Fairness of the initial Diminished Value offer
2- Timeliness of processing the demand and settlement amounts
3- Quality of the appraisers hired by the carriers on first party claims
Note: Diminished value of Georgia is an independent auto appraisal company and is not affiliated to any insurance carrier or company. This list only describes diminished value claims, we have no first hand experience or knowledge of any other claim types or services offered by these companies.
---
Ranking Details (examples of complaints we receive from our clients):
Georgia Farm Bureau senior management refuses to provide their own clients with a copy of the DV appraisal
Encompass hires the same unlicensed outside appraisers on all their DV claims
USAA does not hire outside appraisers but keeps claims in-house (1st party claims involving the appraisal clause)
Safe Auto takes 60-90 days to respond to a time-limit demand
Auto Owners insurance hires incompetent appraisers and delay settling claims
---
Listing of all major carriers and ranking them based on customer satisfaction and claim processing ethics for diminished value.