Money Back Guarantee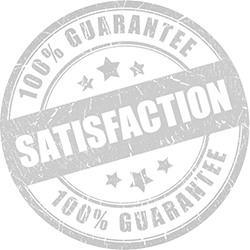 As an accredited member of the Better Business Bureau, our company follows strict customer satisfaction guidelines. Before we offer our appraisal solutions to you, we make sure you have a solid claim.
We are so confident in our results we offer our customers a 100% money back guarantee on all  Diminished Value appraisals. 
If you're considering several appraisers, this should be the first question you ask! The intent of this guarantee is to ensure that our clients are never out of pocket regardless of the outcome of the claim.
If the appraisal company you are considering for Diminished Value will not give your money back, you shouldn't hire them, period. The overwhelming majority of our claims settle right away, if they don't we will support you every step of the way up to and including testifying in court as your expert witness.
Our Senior Appraiser, Antoine Rached, has testified numerous times in court, in fact, he is authorized by the Georgia Bar Association to conduction Attorney training on Diminished Value Auto Torts.
Our Promise to you:
If your final settlement amount is not greater than the insurer's initial offer plus our appraisal fee, we will refund 100% of our appraisal fee.
Terms and Conditions:
We need verification of the settlement amounts before issuing refunds
Applies on first party and third party claims
Refunds will be issued no sooner than 30 days from the assignment date
Before issuing a refund, we will provide you with several sample response letters to send to the insurance carrier in an attempt to settle
We cannot offer a refund if you decide to sue the insurer or the other driver for bad faith or for failure to pay and require our presence as experts in court
Refunds are offered only to personal claims and not for corporations or businesses
Refunds are only offered to Georgia residents and Georgia claims
Refunds are only offered for Diminished Value claims and not for other appraisal types
You can still use our appraisal for tax purposes even if we issue a full refund
We cannot offer a refund if the carrier reimbursed you for the appraisal cost
We cannot guarantee that the insurer will pay our entire appraised amount
We are not attorneys or accountants but auto appraisers
Tax Deduction:
The federal government recognizes diminished value and allows for an itemized deduction for uncompensated losses.
Use IRS form 4684*. http://www.irs.gov/pub/irs-pdf/f4684.pdf
*Please consult with your CPA as DVGA does not offer legal or tax advice.