Atlanta's #1 Car Appraisal Service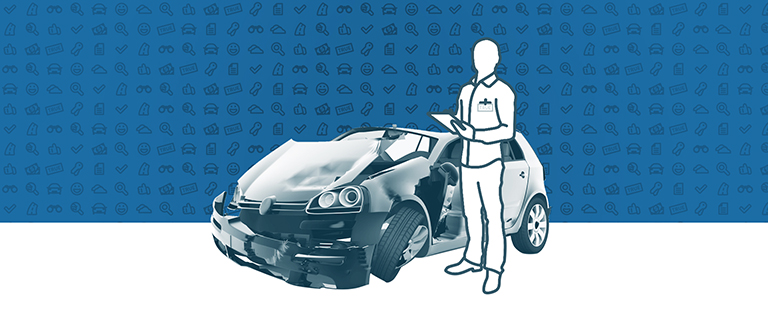 Diminished Value of Georgia is Atlanta's premier car appraisal company, staffed by a team of licensed professionals. We have multiple field offices throughout the area so we can visit you at your home or business anywhere in the metropolitan area. Our appraisals are prompt, accurate, unbiased, and meet the standards of the USPAP (Uniform Standards of Professional Appraisal Practice).
We specialize in all types of car appraisals and vehicle valuations services including:
Diminished Value Car Appraisal – ORDER NOW!
Total Loss Valuations
Classic Car Appraisal Reports
Charity and Donation Appraisals
Odometer Rollback Auto Appraisal
Used Car Pre-Purchase Inspections and Appraisals
Restored Vehicles
Collector / Antiques / Race Cars
Divorce / Estate / Bankruptcy / Tax / IRS
Stated Value Insurance for specialty insurance policies
Car appraisal after accident
When an automobile is damaged in an accident, the resale value will suffer even after the damage has been repaired. This loss in resale value is referred to as diminished value and is a covered loss under automobile liability insurance policies. Insurance companies often rely on an erroneous formula, known as 17C, which underestimates the true impact of diminished value. However, you have the right to submit evidence of your vehicle's true value. We specialize in preparing a fair and accurate car appraisal after an accident to help you obtain proper compensation for your loss.
Total loss valuations
When your vehicle is declared a total loss, the insurer will make compensation based on its own valuation report prepared by a third party company. Usually the insurer's report underestimates the vehicle's value. You have the right to present a report prepared on your own behalf that disputes the valuation. We offer two types of appraisals for total loss valuations – desk review or full field inspections – depending on which information in the insurer's review you dispute.
Classic car appraisals
Accurate appraisal of collector vehicles is exceedingly important for a number of situations, including obtaining a specialty insurance policy containing a stated value, seeking financing for purchase of the vehicle, looking to obtain the best sales price, or when court proceedings require submission of actual cash value. We offer field inspections for classic car appraisal throughout the metropolitan Atlanta area.
Loss of use calculator
If an accident deprives you of the right to drive your own vehicle for some amount of time, a loss of use calculator tells how much money it would cost you to drive a duplicate during that period. The costs of owning and operating a vehicle varies based on a number of factors including its actual cash value, maintenance costs, insurance premiums, and any deluxe features. Loss of use can be a component of a first-party or third-party insurance claim and we can help you determine the value of your loss of use.
Charity and donation appraisals
Donating your vehicle is a great way to reduce tax liability while helping others but for donations of items worth more than $5,000, the IRS requires a written appraisal. We provide appraisals that comply with IRS Publication P561 and its list of components that properly factor into charity and donation appraisals.
Used car pre-purchase inspections and appraisals
Purchasing a pre-owned car can be a substantial investment so it is crucial to obtain as much information as possible before buying. Vehicle history reports are valuable but often give an incomplete picture. We offer used car pre-purchase inspections and appraisals that can either detect problems you should avoid or give you peace of mind in your purchase. We offer three pre-purchase inspection options to help you determine what a potential purchase is worth, whether its condition is as advertised, and even whether the vehicle meets TrueFrame Certified standards.
Competitive pricing, exceptional service from licensed car appraisal professionals
Diminished Value of Georgia offers the services of a professional appraiser with no hidden costs or fees. Service options include a Diminished Value Desk Appraisal for $150 or a Diminished Value Field Appraisal for $275. Payment options include cash, check, or credit card. See our complete appraisal price list for details.
In addition to being licensed motor vehicle damage appraisers, we are also licensed auto appraisers, licensed independent adjusters, and licensed car dealers. We have a combined 30 years of auto experience. We offer a free consultation as well as a free estimate and offer a 100% Money Back Guarantee.
Insurance companies know who the legitimate appraisers, which makes top-rated Diminished Value of Georgia a solid choice. To make an appointment or obtain your free estimate fill out our online contact form or call (678) 404-0455.
---
Services no longer offered