Car Appraisal Atlanta
Diminished Value of Georgia is Atlanta's premier car appraisal company.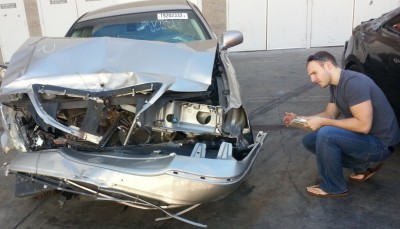 We specialize in all types of car appraisals and vehicle valuations services including:
Restored Vehicles
Collector / Antiques / Race Cars
Divorce / Estate / Bankruptcy / Tax / IRS
Stated Value insurance (for specialty insurance policies)
We conduct hundreds of car appraisals per month, the cost of a desk appraisal (sight-unseen) is $150, a full field appraisal costs $275. Appraisal Price List.
Our team of professional and licensed appraisers will make sure the prompt and accurate valuation of your vehicle.
We have multiple field offices throughout the Atlanta metro area, we are also mobile, so we can visit your residence of business.
Top 5 reasons you should choose our company:
We're licensed, Insured and Accredited
We're top rated
We're  independent and unbiased
We're family owned
Our appraisal reports are USPAP compliant
Our appraisal reports are an industry standard
For a free consultation or to order a car appraisal report, please call us at 678-404-0455 or fill out the form below: