Diminished Value of Georgia was featured on WSB-TV Atlanta's consumer investigation unit as part of their review of insurance company claim practices in Georgia.
In the report, they showed Vivian Joyce who suffered a rear end collision and received a $1.74 check for her loss.
After hiring Diminished Value of Georgia, Ms. Joyce received the full value of the DVGA appraised amount ($550), an huge increase in payout and a real life success story.
The checks below are published with the approval of Ms. Joyce, commercial reproduction is prohibited.
Don't settle for less than you're entitled to, check with us before accepting an insurer's diminished value offer.
BEFORE: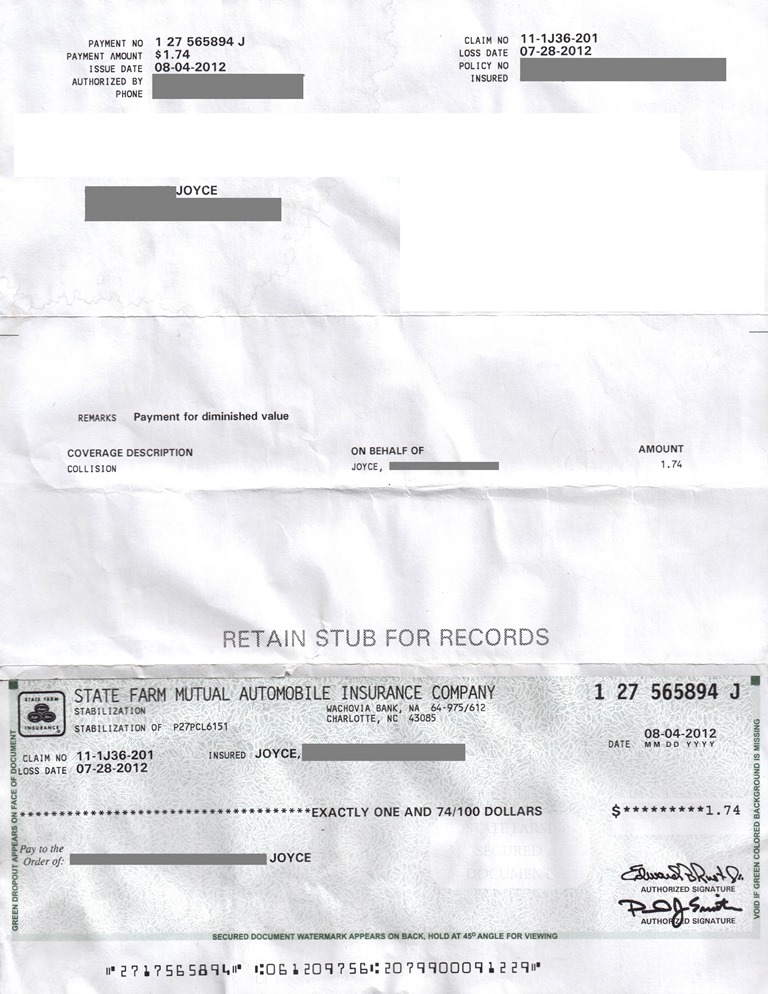 Original 17C Check
AFTER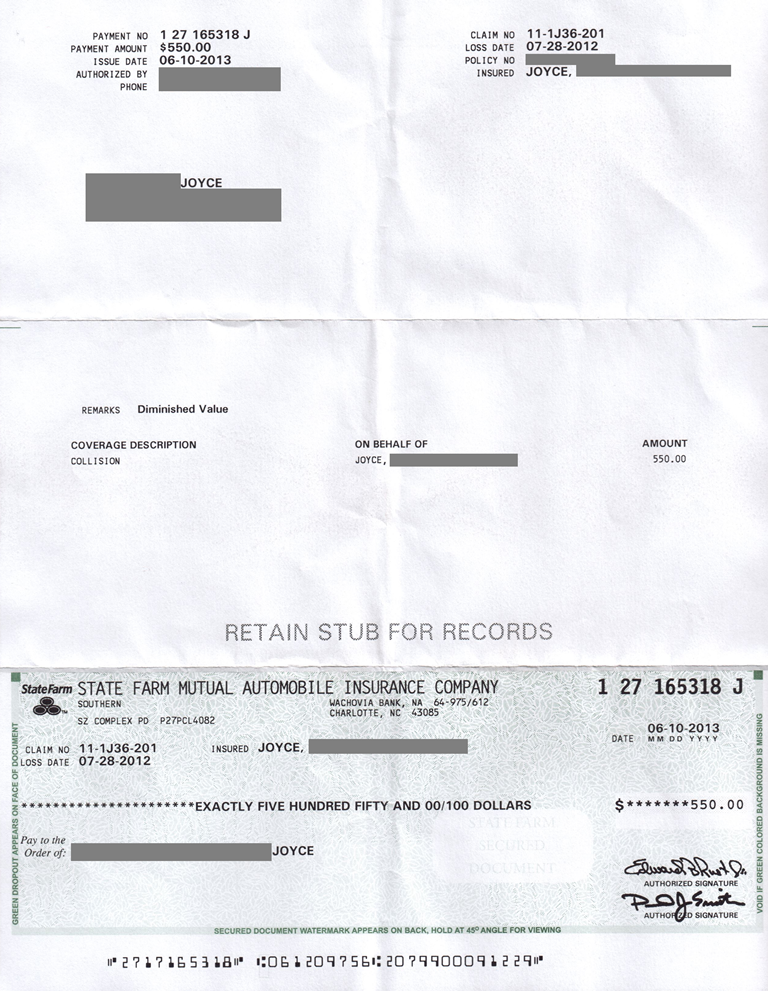 Check After Hiring DVGA