State farm is using the erroneous 17c formula to assess diminished value on a $11,900 car that suffered $5,000 in damage. Would you buy this car for the same price as an undamaged counterpart?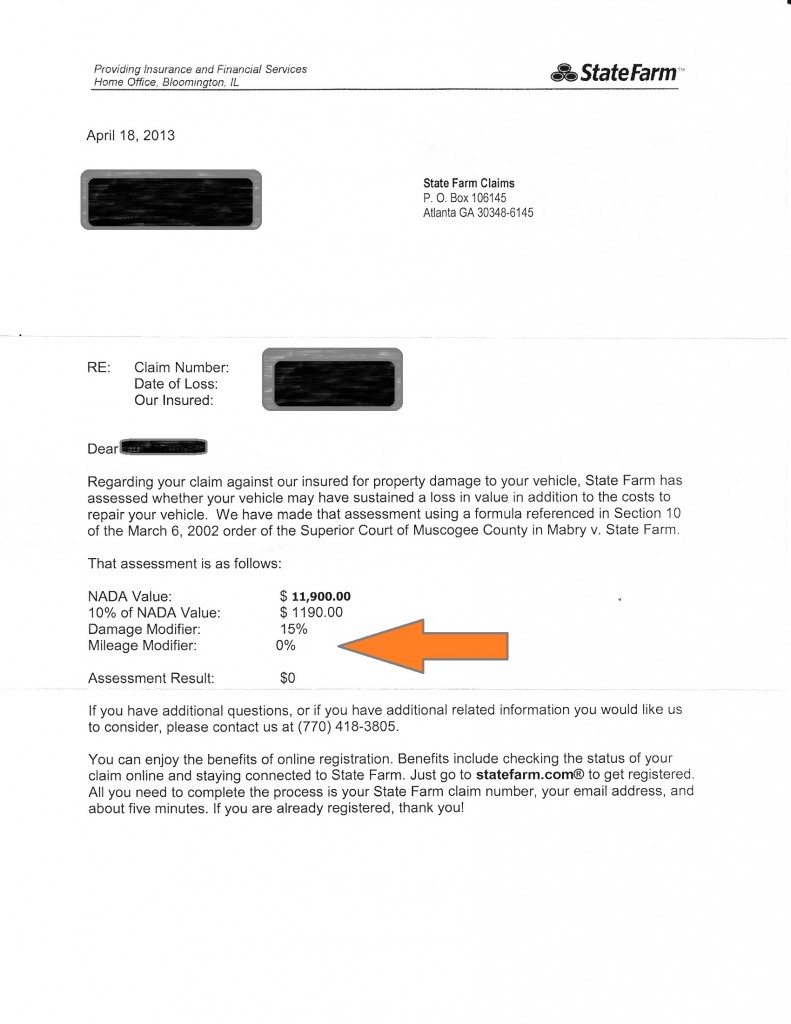 Regarding your claim against our insured for property damage to your vehicle, State Farm has assessed whether your vehicle may have sustained a loss in value in addition to the costs to repair your vehicle.We have made that assessment using a formula referenced in Section of the March 6,2002 order of the Superior Court of Muscogee County in Mabry v.State Farm.That assessment is as follows:NADA Value:$11,900.0010% of NADA Value:$1190.00

Damage Modifier: 15%

Mileage Modifier: 0%

Assessment Result: $0
Don't accept a
formula based

Diminished Value assessment, tell the insurance company NO.
You have the right to dispute their valuation by obtaining your own appraisal report from us.