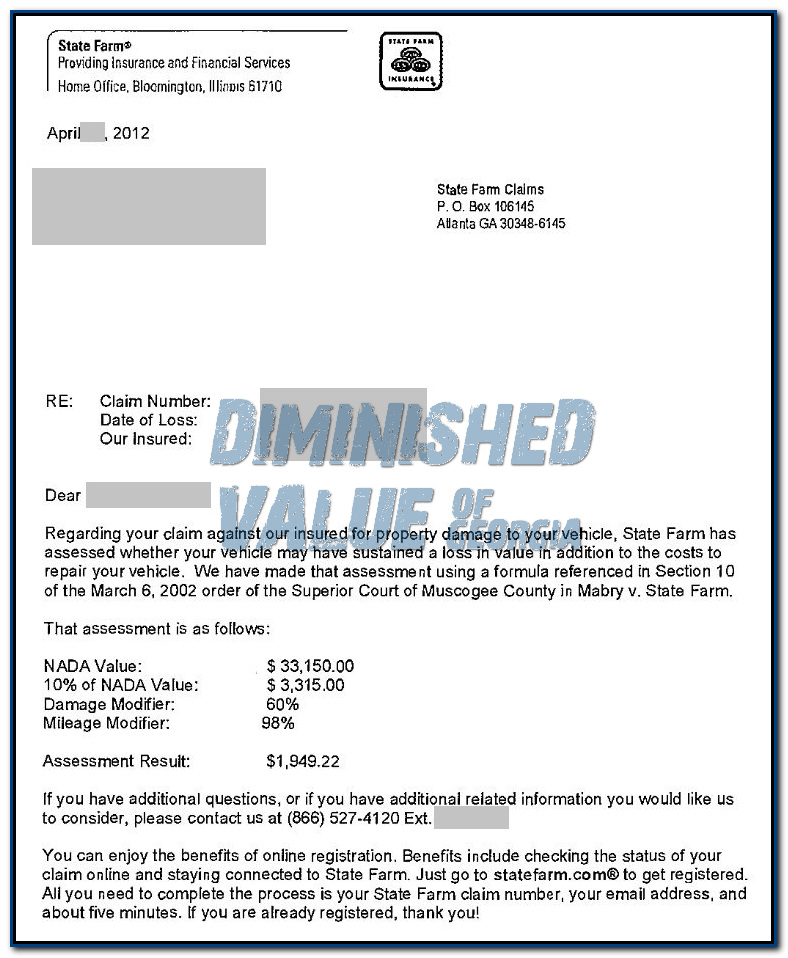 This is State Farm's standard cookie cutter – robot- letter issued to claimants requesting Diminished Value.
Please read the Georgia Insurance Commissioner's directive on 17c and the Mabry Formula.
Why this letter in inaccurate:
Mabry was a class action settlement. The class consisted of "all persons issued in Georgia automobile insurance policy by State Farm Mutual Automobile Insurance Company or State Farm Fire and Casualty Company that was in force between and including

December 22, 1993 and November 30, 2001

who reported valid property damage claims for vehicle damage under the collision, comprehensive, or uninsured motorist coverages of their Georgia policies during the same time period . . ."
1- Unless your wreck happened between 12/22/1993 and 11/30/2011 you are NOT a member of this settlement class,
2- You are not bound by this court case nor are you under the jurisdiction of the Muscogee County Superior Court. (unless you live in Muscogee)
 Judge Pullen does not have any authority to prospectively bind anyone that was not a member of that class. In addition, this Muscogee county judge does not have the authority to regulate the insurance industry in GA, even in his ruling (section 10) he yields to the authority of the Insurance commissioner in this matter.
No experts were identified to attest that this formula is actually valid when appraising your car.
Tell State Farm No to their bad formula and hire us to help you collect the settlement you truly deserve.