Diminished Value of Georgia is a proud sponsor of the injury specialists quarterly networking meeting at double zero restaurant in Atlanta.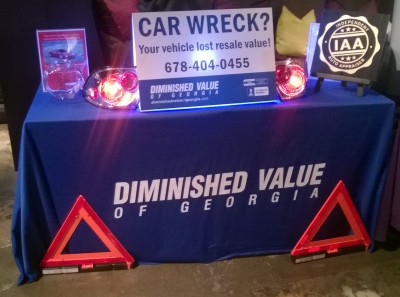 The Injury Specialists Networking Party for Physicians, Attorneys, and Imaging Centers
 Where: Double Zero Italian Restaurant
5825 Roswell Road
Atlanta, GA, 30328
*****Important: We are located just north of the intersection of I-285 and Roswell Rd. on the east side of the road. Please call us at 404-991-3666
When: Thursday, March 6th
Time:   6:30p.m. – 9:30p.m.
Hosts: The Injury Specialists and Capital Financing
Dear Guest Doctors and Law Firms,
We are consistently asked about our networking events and when our next one will be.  We are excited to invite you as a GUEST to our upcoming event on March 6th at the very popular Sandy Springs restaurant Double Zero.  Our events are structured to allow our members to build new relationships with each other or re-connect with many of our members they already work with but can't always seem to find time to do a lunch or dinner.  Our goal is to have you leave our event with a better understanding of how The Injury Specialists and Capital Financing can benefit your business.     It will be an opportunity to see people you already know and to ask them of their experiences with our program.
We realize your time is valuable and you have family commitments but we hope that you can make it out as our guest to a wonderful evening and to see the impact our program will have on your business.
This event we will have in attendance: attorneys, orthopedic surgeons(new), neurosurgeons(new), pain management physicians, general practitioners, optometrist(new), oral surgeons, dentists(new), neurologists, psychologists, psychiatrists, neuropsychologists, plastic surgeons, hand surgeons, chiropractors, physical therapists, and MRI facilities(new).  Being this a business event with limited space please be courteous not to bring your staff or spouses. We are very excited to have you join us on a special evening and networking at its best.