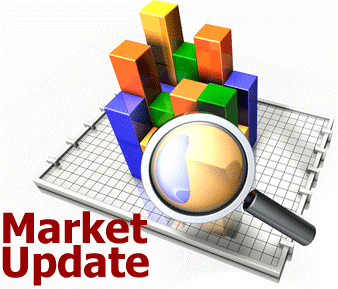 MARKET UPDATE
May 29, 2012
Gas Prices Retreating
Now that we have had five or six consecutive weeks where the price of gasoline has retreated the market for those vehicles most sensitive to the cost of fuel is moving as well. Those fuel sipping econo-cars and hybrids are coming back to earth and those gas-guzzlers are stabilizing or gaining in strength as we speak. What happened to $5 gasoline? Are we actually kind of getting used to this seeming rite-of-spring that has become something of an annual event? It does seem that the reaction on the part of dealers, both paying up and selling down, has been less frantic than in years past. So the adjustments can be expected to be less frantic as well.
So does that mean that Avis and Budget will no longer be able to get $21,000 for a base 2011 Prius approaching 30K miles, which after fees and transportation would not be far from invoice on a new 2012? In a word, "yes." So you can definitely expect those kinds of vehicles to erode pretty quickly if fuel prices continue to moderate. In fact, they already have.
Generally Stable Market
The rest of the market is generally stable while perhaps a bit unpredictable from week to week. That is to say that you may have a week that looks like a downturn followed by a week that makes it look as if the previous week was nothing more than a temporary blip. That has been a pattern of late.
But summer is quickly approaching and that typically is accompanied by consumer preoccupation with things other than vehicles and therefore a softening of demand. We don't see any reason why that should not be the case this year. Sales of new and used vehicles have been quite strong thus far this year and our sense is that a good percentage of those consumers who needed/wanted to buy a vehicle have already done so and that this summer, like most, sales will really be more dependent on those who need to buy a vehicle and less on those who simply want to purchase one. So we expect a decrease in the level of demand that we've seen so far in 2012 and an accompanying softening of the market as we move into and through summer. Supply may be up a bit as well as stronger than expected new vehicle sales have dumped more trade-ins into the market.
We think you can expect the strongest drops among convertibles, mid-size vans, and the larger SUVs. Anyone who wanted a toy or something for summer travels has probably already pulled the trigger and dealers are well aware of how that works at this time of year. Good price range vehicles are always scarce and will continue to be most resistant to the trend.
We expect the rest of the market to drop steadily but not dramatically as we move into summer.
by Dan Galves