Virginia Insurance Commissioner Complaint
Virginia Insurance Commissioner Complaint Information
Virginia Bureau of Insurance
Virginia Bureau of Insurance to ensure that citizens of the Commonwealth are provided with access to adequate and reliable insurance protection; that the insurance companies selling policies are financially sound to support payment of claims; that the agents selling company policies are qualified and conduct their business according to statutory and regulatory requirements, as well as acceptable standards of conduct; and that the insurance policies are of high quality, are understandable and are fairly priced.
Electronic form
Paper Form
virginia-island-insurance-commissioner-complaint   –   pdf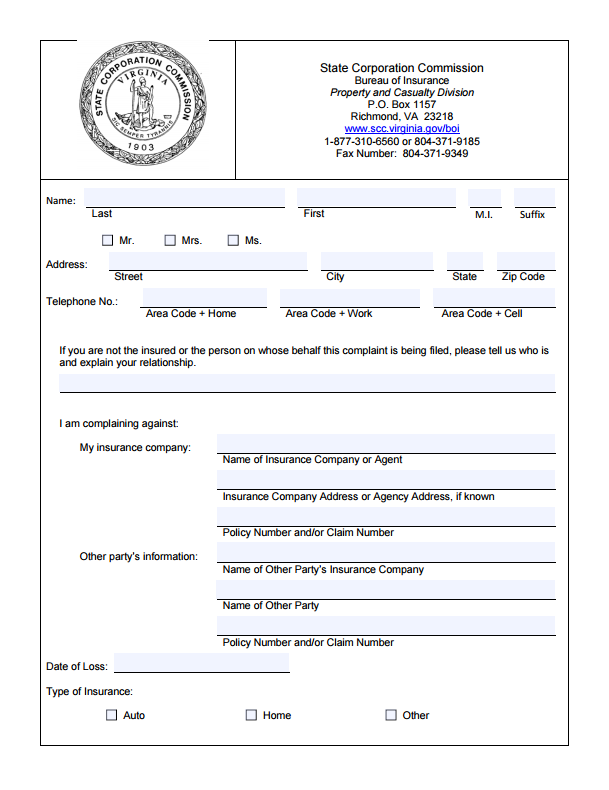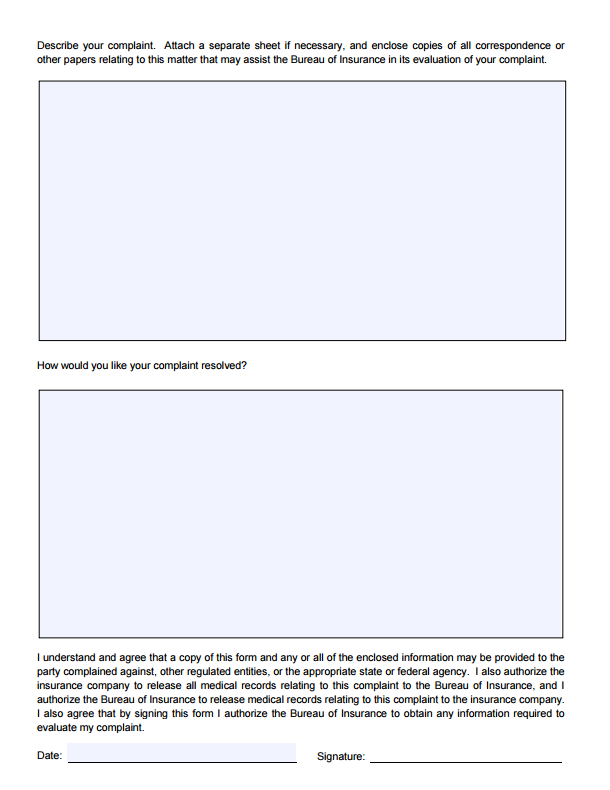 The Bureau licenses, regulates, investigates and examines insurance companies, agencies and agents on behalf of the citizens of the Commonwealth of Virginia. The Bureau of Insurance also registers, examines and investigates (title) real estate settlement agents and agencies.
Contact Information
Mailing Address:
Bureau of Insurance
P.O. Box 1157
Richmond, Virginia 23218-1157
Physical Address:
Bureau of Insurance
Tyler Building, 1300 E. Main St.
Richmond, Virginia 23219
Call (804) 371-9741 or 1-800-552-7945 (VA Only)