Montana Insurance Commissioner Complaint
Montana Insurance Commissioner Complaint Information
File a Complaint
The Office of the Montana State Auditor, Commissioner of Securities and Insurance has staff dedicated to helping consumers resolve complaints against insurance companies. We are also a criminal justice agency that investigates and prosecutes fraud related to insurance and securities.
If you are having issues with your insurance or investments, please let us know. Depending on the nature of the complaint, the Commissioner's office offers several ways to report your concern. If you prefer to talk over the phone or if you have questions about our online reporting options, call the Commissioner's office at 800-332-6148.
Online Complaint Form:
https://sbs-mt.naic.org/Lion-Web/servlet/org.naic.sbs.ext.onlineComplaint.OnlineComplaintCtrl?spanishVersion=N
Additional Information:
Montana Insurance Commissioner Complaint Information – pdf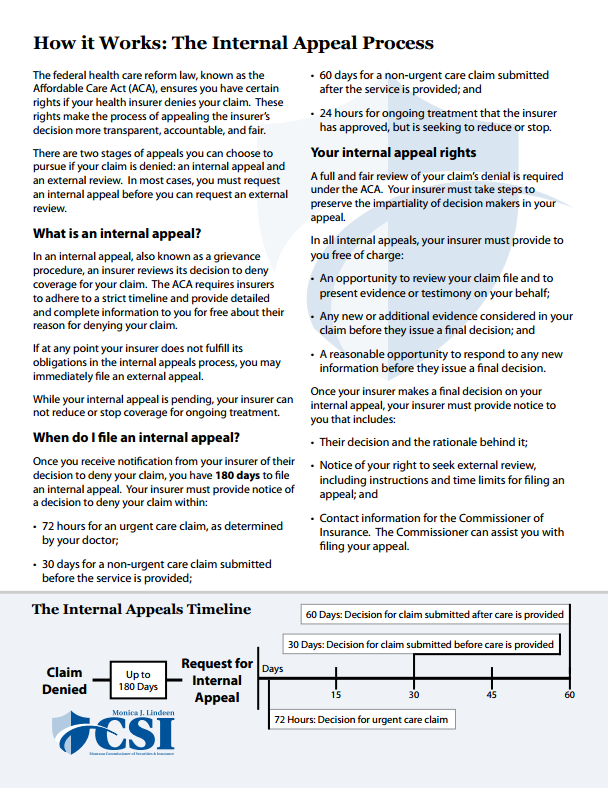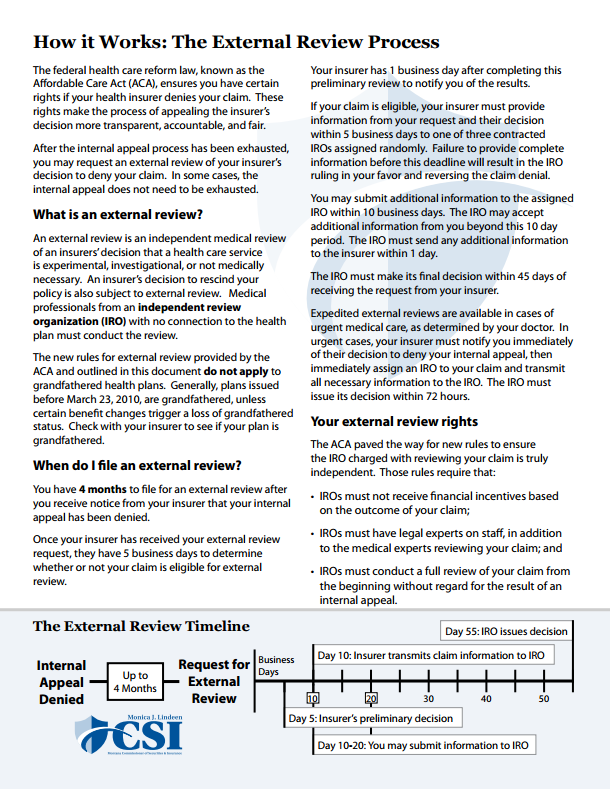 Types of complaints the Commissioner can handle
The Commissioner handles most insurance problems involving home, business, auto, health, life, etc. Those problems may include coverage issues, claim disputes, premium problems, sales misrepresentations, policy cancellations, and refunds, just to name a few.  The Commissioner will also investigate all complaints against insurance agents, adjusters, and consultants.
The Commissioner's office can assist consumers with appeals of denied health insurance claims. Read the Commissioner's guide to internal appeals and external review for more information. If you have questions about appealing a denied claim, please call the Commissioner's office at 800-332-6148.
Actions the Commissioner CANNOT take on your behalf
Act as your legal representative or give you legal advice;
Intervene in a pending lawsuit, on your behalf;
Consult with you if you are represented by an attorney unless we have your attorney's written permission;
Recommend an insurance company, producer or policy;
Identify another person's insurance company;
Resolve a dispute between you and your insurance agent or company when the only evidence is your word against the word of the producer or company;
Make medical judgments;
Determine the value of damaged or stolen property or conclude who was at fault for an accident;
Establish the facts surrounding a claim (such as who is being truthful when there are differing accounts of what happened);
Investigate an insurance complaint filed by a medical service provider, contractor, auto repair shop or any other outside party without the written authorization of the consumer; or
Address plans that the Commissioner has no regulatory authority over, including MMIA (Montana Municipal Insurance Authority) and rental car agencies.
NOTE: If the Commissioner's office does not have authority over your complaint, you will be referred to the proper authority. If you have questions about the types of complaints the Commissioner has the authority to resolve, please call 800-332-6148.
Federal employees' health plan and life insurance — Call: 1-202-606-1800
Medicare Advantage or Medicare Part D — Call: 1-800-633-4227
Medicaid — Call: 1-800-362-8312
State Fund workers compensation — Call: (406) 444-1574
Worker's compensation claims disputes — Call: (406) 444-1574
Self-funded employee health benefit plans — Call: 1-866-444-3272
State-sponsored, self-insured health plan for teachers and state employees — Call: (406) 444-7462
Any self-insured governmental plans — Call your employer