District of Columbia Insurance Commissioner Complaint
District of Columbia Insurance Commissioner Complaint Information
The best way to file the complaint is through the insurance commissioner's website:
http://dcforms.dc.gov/webform/consumer-complaint-form-disb-0
Downloadable form – pdf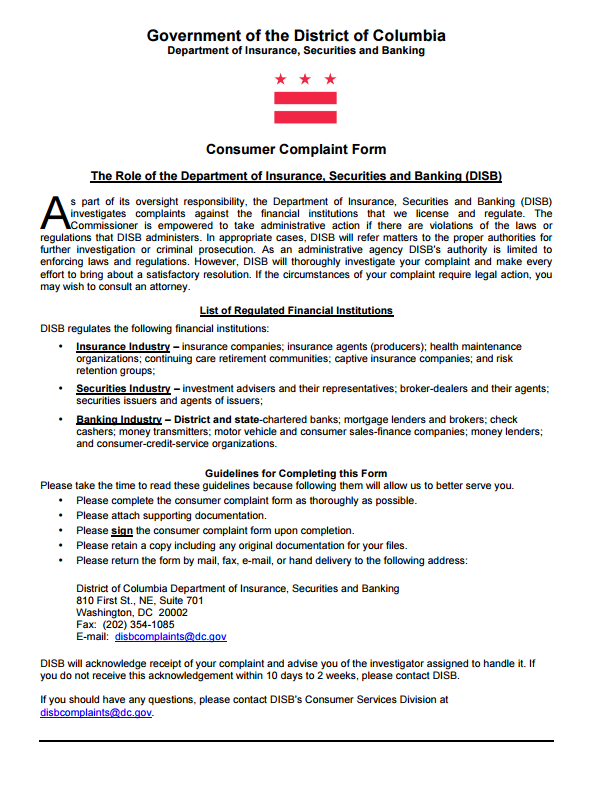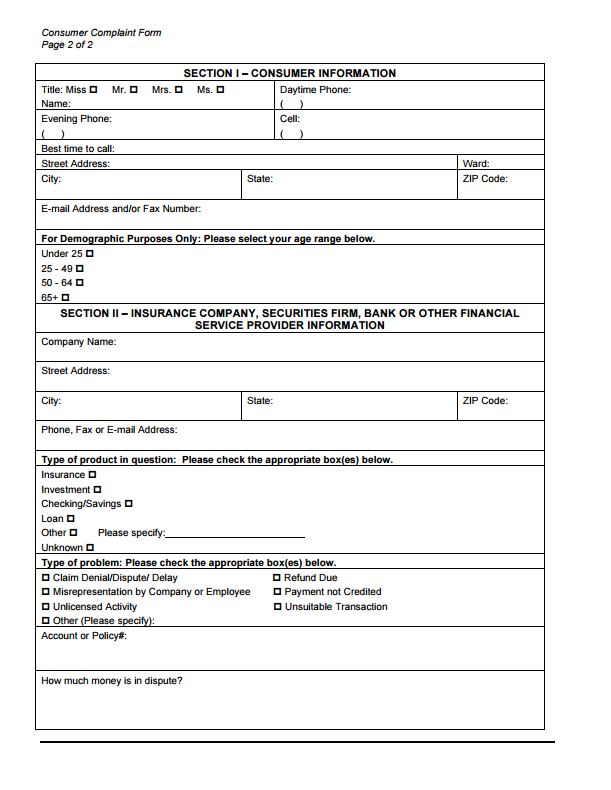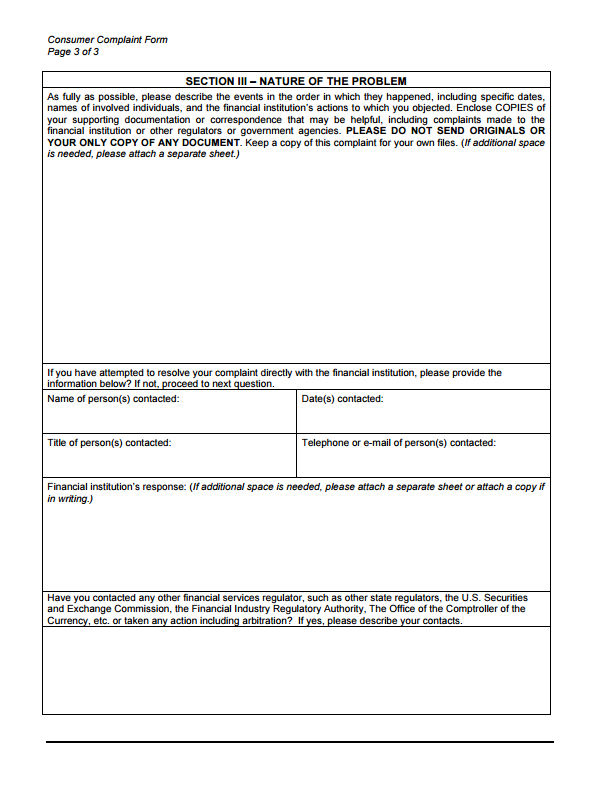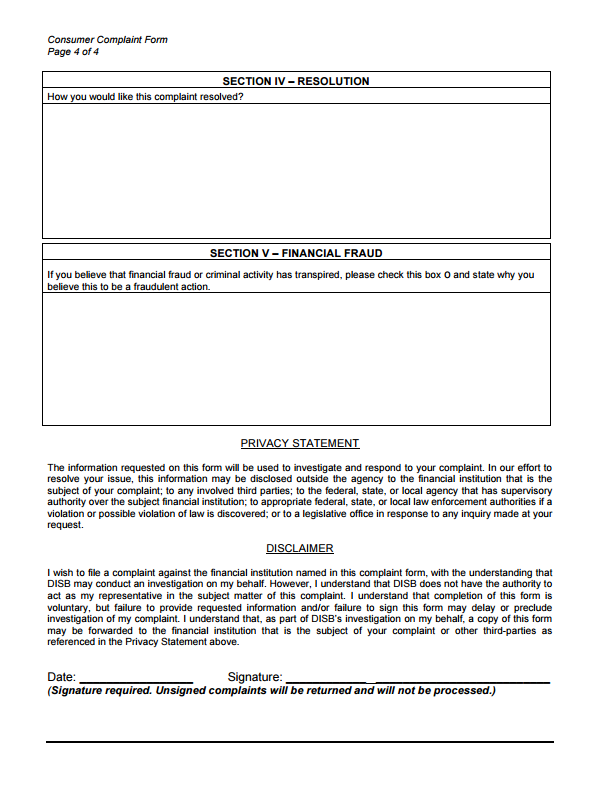 General Information
The District of Columbia is part of the US insurance regulatory framework which is a highly coordinated state-based national system designed to protect policyholders and to serve the greater public interest through the effective regulation of the US insurance marketplace. Through the National Association of Insurance Commissioners (NAIC), US insurance regulators establish national standards and best practices, conduct peer reviews and coordinate their regulatory oversight to better protect the interests of consumers while ensuring a strong, viable insurance marketplace. US insurance regulators also participate in the International Association of Insurance Supervisors (IAIS) along with the NAIC by participating in major standard setting initiatives, including working with fellow regulators from around the world to better supervise cross-border insurers, identifying systemic risk in the insurance sector, and creating international best practices.
If you have a dispute, contact the financial service provider first.
When contacting the financial service provider (e.g. insurance company, a broker-dealer firm, bank, etc.) have your account or policy number ready. Ask where your written dispute needs to be sent. State your complaint and how you expect the company to resolve it. Sending the dispute in writing encourages a written response.
Document your phone calls by noting the phone number you called, the name of the person with whom you spoke, the date of the call and a brief summary of the conversation. Keep copies of all written communications.
If you do not receive a satisfactory response from the firm, please file a complaint with DISB, using one of the forms at the bottom of this web page. In addition to submitting our complaint form, send copies (not originals) of letters, notes, invoices, canceled checks, advertising materials, or other documents that support your complaint.
Contact:
District of Columbia Department of Insurance, Securities and Banking
Attn: Consumer Services Division
810 First St., NE, Suite 701
Washington, DC 20002
Fax: (202) 354−1085
E− mail: disb.complaints@dc.gov