Honda's New Hydrogen Fuel Cell Vehicle, Clarity, All About Aerodynamics
Honda's Future of Electric Vehicles
Honda was the first to sell hybrids in the U.S., but it never had much success with its electrified cars. This year, Honda has something different to offer to the market. The second-generation hydrogen fuel cell Clarity is set to go on sale later this year. An all-electric Clarity is due in 2017, followed closely by a plug-in hybrid version. They all will have the same platform, five-seat-hatchback layout. The setup gives Honda crucial flexibility to adjust production capacity quickly if demand jumps for one version over another, giving them a strategic market advantage over competitors. Marketing the vehicles is also easier when they're under a common banner name, "Clarity".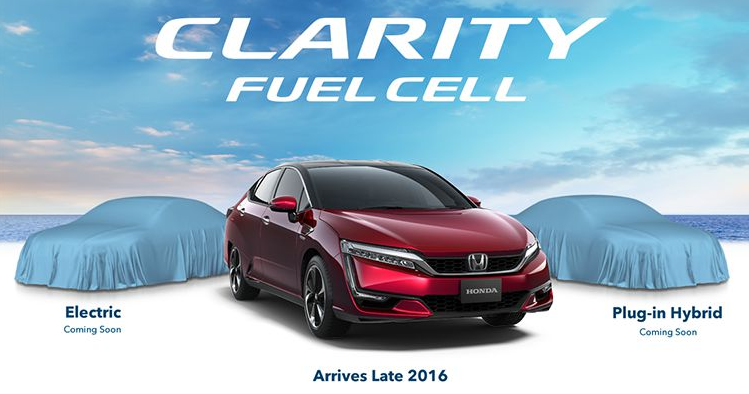 Honda Previous Attempts:
Accord Hybrid: Sale starts this spring.
Accord PHEV: Discontinued in 2015.
Civic Hybrid: Discontinued in 2016.
Clarity FCV: 2nd-gen model goes on sale in late 2016.
CR-Z: Sold 3,073 units in 2015.
Fit EV: Sold out of 1,100 units for 2013 model year in ZEV states.
Insight: Discontinued in 2016.