Diminished Value of Georgia sponsors the Georgia Trial Lawyers Association's 2015 Auto Torts Workshop
Atlanta's number one car appraisal company will sponsor and present an exhibit at the GTLA's Auto Torts Workshop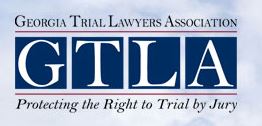 GTLA-2015-Auto-Torts-Workshop Press Release 📄
ATLANTA (July 25, 2015) – This summer, Diminished Value of Georgia, Atlanta's top automobile appraisal company, will be sponsoring and exhibiting at the Georgia Trial Lawyers Association's Auto Torts Workshop. The event will be taking place at the Hilton Sandestin Beach Golf Resort and Spa on July 30, 2015 through August 1, 2015.
Diminished Value of Georgia is a company whose mission is to help car accident victims recover financially by providing the necessary documents to file a diminished value insurance claim. Diminished value is defined as the measured loss in value that a vehicle incurs after an accident or other incident (such as fire or flood). An insurance company is required by law to reimburse the insured party for the actual amount of loss in the value of the vehicle as a result of the damage. The best way to determine the diminished value of a vehicle is to hire a reputable independent appraiser to assess the DV of the vehicle.
Diminished value differs from depreciation in that it is sudden and unexpected; depreciation is the expected loss in value of a vehicle over time. When an insured party files an auto claim, he or she should seek compensation from the insurance company for diminished value.
Attorneys hire DVGA to help their clients achieve improved settlements on their personal property claims. Diminished value is a significant, real loss their clients accrue after a car accident. With so many insurance companies underpaying on loss-in-value claims, attorneys rely on Diminished Value of Georgia's accurate valuation reports to demand just compensation for their clients.
Diminished Value of Georgia has proudly supported the Georgia Trial Lawyers Association for many years. The association works to ensure that all Georgia citizens, families, and small businesses are never deprived of their constitutional guarantee of access to justice. Founded in 1956, the GTLA is dedicated to strengthening and upholding Georgia's civil justice system and protecting the rights of Georgia citizens and consumers.
The GTLA Auto Torts Workshop will take place Thursday, July 30, 2015 through Saturday, August 1, 2015, at the Hilton Sandestin in Destin, Florida. Attendees will be inspired by informative sessions on a variety of topics and revitalized by the many family-friendly amenities at the resort. Guests who golf will enjoy participating in the golf tournament happening on Friday afternoon. Scheduled events also include a welcome reception on Thursday and a relaxing pool party complete with poolside cocktails and fun pool games on Saturday.
Attorneys requiring auto appraisals and helpful property damage information can visit DVGA's dedicated attorney website where appraisals are offered to GTLA members at a discounted rate.
Please visit the Diminished Value of Georgia website or call 678-404-0455 for more information.
GTLA's 2015 Auto Torts Schedule at a Glance
Thursday, July 30
1:00       Registration & Exhibits
2:00       Welcome & Announcements – Alwyn Fredericks, Cash, Krugler &         Fredericks, LLC, Atlanta & Dan Snipes, Taulbee Rushing Snipes     Marsh & Hodgin, LLC, Statesboro
2:10       Maximizing Compensation in Soft Tissue Injuries – Cale Brice, The Brice Law Firm, LLC, Marietta
2:40       Winning with Your Opening Statement – Michael Goldberg, Fried     Rogers Goldberg LLC, Atlanta
3:10       Is it a Truck? An Ambulance? A Van? A Car?  No!  It's Non-Emergency Medical Transport – Aaron Marks, Marks Law Group, LLC, Decatur
3:40       Break
3:55       Picking a Jury For Your Basic Auto Trial – Arman Deganian, Litner & Deganian, LLC, Atlanta
4:30       Apportionment of Settlements/Verdicts to Cut Out One Parent on  Wrongful Death Cases – Ben Persons, The Persons Firm, Marietta
5:00       Legislative & PAC Update – Bill Clark, GTLA Political Director, Atlanta
6:00       Civil Justice PAC Reception Sponsored by:  Capital Financing,     Cherokee Funding, Collision Specialists, Inc., Forge Consulting, &     ML Healthcare
Friday, July 31
8:30       Breakfast & Networking with Exhibitors    
9:00       Road Design, Construction and Maintenance as a Cause of a Collision –  Michael Ruppersburg, The Simon Law Firm, Atlanta
9:30       Worker's Compensation Issues in Auto Cases – Josh Carroll, Buzzell, Graham & Welsh, LLP, Macon
10:00     Trying Auto Cases in the 2 Georgia's:  Effective Juror Research Techniques for both Metro Atlanta & Rural GA Venues – Ryals Stone, Boone & Stone, Atlanta
10:30     Break
10:45     What's In The Black-Box-Downloading EDR's – Jeff Kidd, Collision     Specialists, Inc., Gainesville
11:15     Taking Driver Depositions in Road Wreck Cases – Natalie Woodward, Shamp Speed Jordan Woodward, Atlanta
1:00       Golf Tournament at The Links – Sponsored by Amicus Funding
7:00       Family-friendly Poolside Deck Party sponsored by Cherokee Funding, Collision Specialists, Inc., Forge Consulting, Golden Pear Funding,     LexisNexis, Summit Pharmacy & The Injury Specialists
Saturday, August 1
8:30       Breakfast & Networking with Exhibitors
9:00       Proving Damages: From the Beginning of the Case to the Doctor's Deposition – Patrick Flynn, Flynn Peeler & Phillips, LLC, Albany
9:30       iPad at Trial: Gimmick or Game Changer – Lloyd Bell, Bell Law Firm, Atlanta
10:15     Connecting with Jurors – What Matters Most – Adam Malone, Malone Law Office, Atlanta
10:45     A Judges Reflection on Professionalism – Judge Dax Lopez, DeKalb County State Court, Decatur
11:15     Using Motions in Auto Tort Cases – Thinking Outside the Box! – Jon Hawk, The Law Firm of Jon R. Hawk, Macon
12:15     Closing Remarks – Alwyn Fredericks, Cash, Krugler & Fredericks, LLC, Atlanta & Dan Snipes, Taulbee Rushing Snipes Marsh & Hodgin, LLC,     Statesboro
2:00       Pool Party sponsored by: Cherokee Funding, Collision Specialists, Inc.,    LexisNexis & Summit Pharmacy
– See more at: https://www.gtla.org/index.cfm?pg=events&evAction=showDetail&eid=18417&evSubAction=listAll#sthash.j23gDWw3.dpuf