Diesel Price Changes – April 2016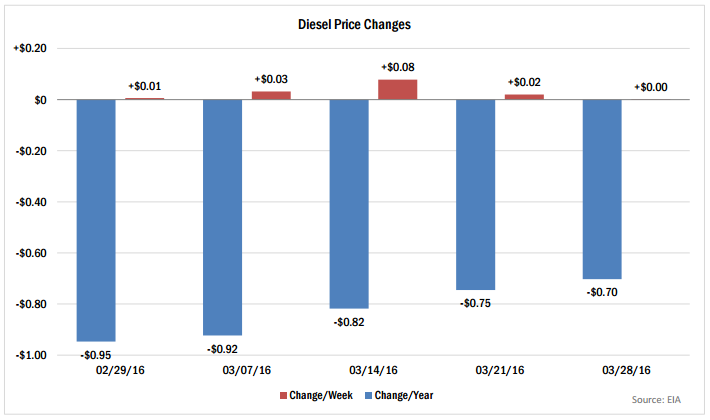 Price Change, Better than Last Year.
This past month, we saw diesel fuel prices change direction. The average price per gallon has moved back above the $2.00 mark. The national average now stands at $2.12 per gallon, that is still $.70 better that last year's $2.82 per gallon.