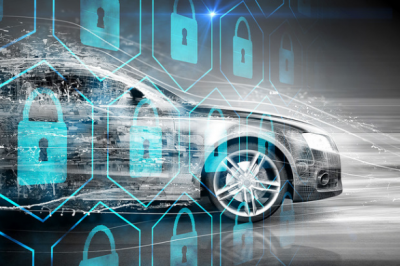 Accessing the cloud through a wireless internet connection in a car, has automakers thinking out of the box. Potential features go far beyond present uses of in-car Internet access. With the expanded data storage available, a car could become a highly customized personal assistant connected to the owner's home, smartphone and computer. Drivers would access email and websites through the dash of their internet connected vehicles.
Data would be stored in the cloud instead of a hard drive in the vehicle but more buttons would be added to address the increased functionality,  according to General Motors, for instance, most luxury cars have around 20 buttons controlling the radio and entertainment functions and that number is set to increase by at least 5.
Systems will also be able to pair with up to 10 Bluetooth-enabled mobile devices including tablets and cell phones and provide those devices with internet connectivity. The cloud already exists, all these technologies exist, automakers say it probably will be four or five years before applications beyond infotainment appear on production models.
In separate interviews to automotive news, GM and Toyota Motor Sales USA executives said they also are developing functions using Internet access. As noted, GM recently unveiled the CUE system, scheduled to debut in 2012 in the Cadillac XTS and ATS sedans and SRX crossover. Its touch screen mimics devices such as the Apple iPad. GM's OnStar system also is rolling out apps, so your navigation screen can also host apps like Pandora, angry birds and others.
While Ford is promoting high-tech experimentation, Ford also serves the industry as a cautionary tale. Customer dissatisfaction with the high-tech MyFord Touch touch screen interface hurt Ford's results in the 2011 J.D. Power and Associates Initial Quality Study. Ford fell below the industry average in the 2011 study, down from a No. 5 ranking a year earlier.
With the near-universal use of the web and consumers' fondness for smartphones, automakers really don't have much choice about increasing connectivity, but how will all this technology and connectivity affect vehicle safety? Wouldn't too much online access and in-dash entertainment distract drivers and increase the risk of deadly accidents? Will motorists be allowed to drive while shopping on amazon, reading an article or watching a video on YouTube through their vehicle's dashboards?
With many states now banning texting and driving, regulators in the near future will surely fight with auto makers in balancing technology and safety.