Average Auto Loan Term Rise – July 2016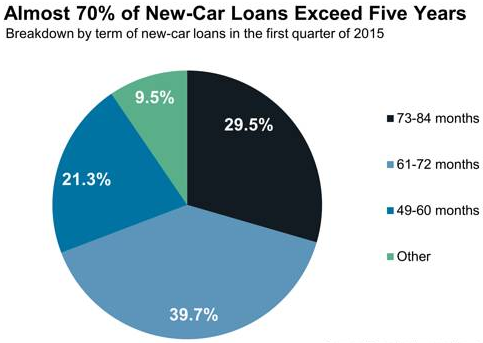 The average loan term has been on a continuous climb based on vehicle affordability. Every quarter for the last two years, new-vehicle loan terms have increased by one month. In the first quarter of 2015, the average new-vehicle loan term was 67 months. The average loan term climbed to the all-time high of 68 months in the first quarter of 2016. It is reasonable to estimate the average loan period of 69 months in the first quarter of 2017. Dealers and lenders want to get customers into the vehicles they want at a monthly payment they can afford. San Jose, California, was ranked highest for vehicle affordability, residents of that city, based on their median income, could afford a purchase price of $32,856, about $1,000 less than Kelley Blue Book's average price. Detroit has the lowest vehicle affordability, residents there can only afford a purchase price of $6,174, with a $120 monthly payment.
Car-Loan-Calculator   –   Excel File
Loans of 73 to 84 months made up 30 percent of new-vehicle loans in the fourth quarter last year, marking a 12 percent rise from the year earlier.