Instructions on submitting the appraisal to the insurance company.
1- You will receive an email from us with a link, the link will take you to the appraisal report. You will be able to view the report through your browser (see below), DO NOT print from the browser, please download the file first and then open the pdf in adobe reader or similar.

2- In addition to the appraisal, you need to submit to the insurance carrier a demand letter. We will provide you with the letter. This letter may be sent to you as an attachment (Fig 1) or it will embedded in your email (fig 2).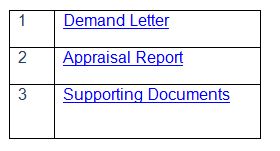 Fig 1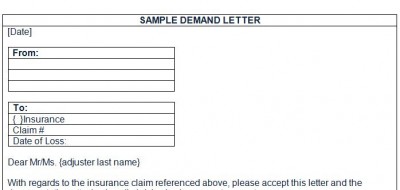 Fig 2
3- If the demand letter is embedded in your email, please copy-paste the contents into anew blank document.
4- Read, understand and modify the demand letter as you see fit
5- Fill in the blanks and sign the demand Letter
6- Submit the demand letter + any supporting documents to the insurance company. We recommend emailing your demand package and faxing it. Make sure you confirm receipt.
7- Make sure all communication with the insurance company is kept in writing and on the record.
Thank you.