The City of Alpharetta has ordered the removal of abandoned vehicles that are blocking travel lanes.
The City has contracted with United Towing to tow the vehicles; however, the company is waving their lot fees and the towing charges are being paid by the City.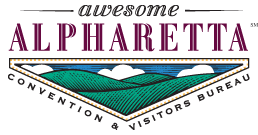 "At this time our largest obstacle to returning area roadways to normal operations is abandoned vehicles, so we must begin removing them," said Assistant City Administrator James Drinkard.
"At the same time, we know that the drivers of those vehicles have been through a lot in the last 36 hours, and we do not want to add to their frustration.
We have to get the cars out of the travel lanes, but we will ensure that the drivers do not experience additional costs because of it."
United Towing can be contacted at 770-751-0581.
They are located at 1160 Tidwell Road in Alpharetta.
The City has also authorized its Public Works Department to provide rides for those who need to get to their vehicles.
Those needing assistance should call 678-297-6200 to make arrangements.