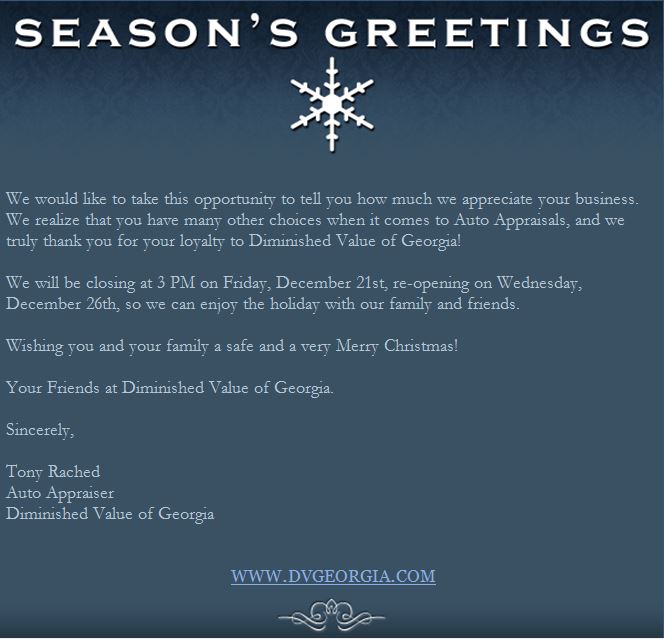 We would like to take this opportunity to tell you how much we appreciate your business. We realize that you have many other choices when it comes to Auto Appraisals, and we truly thank you for your loyalty to Diminished Value of Georgia!
We will be closing at 3 PM on Friday, December 21st, re-opening on Wednesday, December 26th, so we can enjoy the holiday with our family and friends.
Wishing you and your family a safe and a very Merry Christmas!
Your Friends at Diminished Value of Georgia.
Sincerely,
Tony Rached
Auto Appraiser
Diminished Value of Georgia