The Georgia Trial Lawyer Association is holding its annual auto torts workshop in Destin Florida  Aug 1st through the 3rd.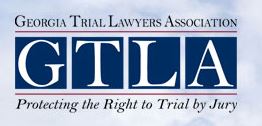 Diminished Value of Georgia is a sponsor of this event and will have a booth at the Hilton Sandestin hotel.
Auto Torts Program Agenda
Thursday, August 1
1:00 pm – Registration & Exhibits
2:00pm – 5:00pm – CLE SESSION:
2:00pm – Welcome & Announcements – Andy Goldner, Law Offices of Andrew E. Goldner, LLC, Atlanta
2:10pm – Views from the Bench – Hon. Chris Edwards, Griffin Judicial Circuit Superior Court, Fayetteville
3:10pm – Explaining Damages to the Jury in Closing –Michael Goldberg, Fried Rogers Goldberg LLC, Atlanta
3:40pm – BREAK  **Sponsored by Hasner Law**
3:55pm – Critical Thinking and Proving Your Case with Clarity – Adam Malone, Malone Law Office, Atlanta
4:30pm – Evidentiary / Trial Issues for Auto Cases under the New Code – Ranse Partin, Conley Griggs Partin LLP, Atlanta
5:00pm – PAC & Legislative Update – Bill Clark, GTLA Political Director, Atlanta
5:15pm – An Update from Georgia Watch – Elena Parent, Georgia Watch Executive Director, Atlanta
6:00pm – Civil Justice PAC Welcome Reception **Sponsored by Dr. Brian Veal and Dr. Matt Sylvester**
Friday, August 2
8:30 am – Breakfast & Networking with Exhibitors ** Sponsored by MedSettlements**
9:00am – 12:15pm – CLE SESSION:
9:00am – Proving the Brain Injury – Jane Sams, The Cochran Firm, Atlanta
9:15am – Regulations in Trucking / Commercial Vehicle Cases – Shean Williams, The Cochran Firm, Atlanta
9:30am – The Art and Science of Jury Selection – Charli Morris, Litigation & Communication Consultant, Raleigh
10:30am – BREAK **Sponsored by Hasner Law**
10:45am – Demands Under the New Code – Jay Sadd & Rich Dolder, Slappey & Sadd, LLC, Atlanta
11:15am – Dealing with Pre-existing Injuries – Natalie Woodward, Woodward + Stern, Roswell
1:00pm – Golf Tournament – Tee off with your fellow golfers for a fun-filled scramble at the Raven Club, green fees are $150.
7:00pm – Poolside Cookout! – Enjoy the sunset with cocktails, food and family-friendly entertainment on the pool deck! **Sponsored by BlueBear Solutions, Inc., Cherokee Funding, Collision Specialists, Inc., Forge Consulting, Key Health, Miles Mediation & Arbitration Services, LLC & ML Healthcare**
Saturday, August 3
8:30 am – Breakfast & Networking with Exhibitors
9:00am – 12:30pm – CLE SESSION:
9:00am – Probate Issues in Auto / Truck Cases – John Mroczko, John T. Mroczko, PC, Cartersville
9:30am – Avoiding Bar Complaints and Claims for Legal Malpractice – David Lefkowitz, The Lefkowitz Firm, Athens
10:30am – BREAK **Sponsored by Hasner Law**
10:45am – Tire Defects – Jeff Harris, Harris Penn Lowry LLP, Atlanta & Savannah
11:15am – Maximizing Value at Mediation for Auto / Truck Cases – Dan Snipes, Franklin, Taulbee, Rushing, Snipes & Marsh, Statesboro
11:45am – Chaos on Georgia Roads: Why is There So Much Driver Confusion? – Robin Clark, Robin Frazer Clark, PC, Atlanta
12:15pm – Closing Remarks – Andy Goldner, Law Offices of Andrew E. Goldner, LLC, Atlanta
2:00pm – Pool Party – It's Time to Play! Let's make a splash at the pool with cocktails and pool games! – Sponsored by the New Lawyers Division, Bryce Angell, Betty Davis, BlueBear Solutions, Inc., Custom Travel Advisors, Rep. Ronnie Mabra & J. Franklin Burns, PC
Expected CLE Credit: 9 Total Hours, including 3 Trial & 1 Ethics