Auto Market Depreciation Rates – June 20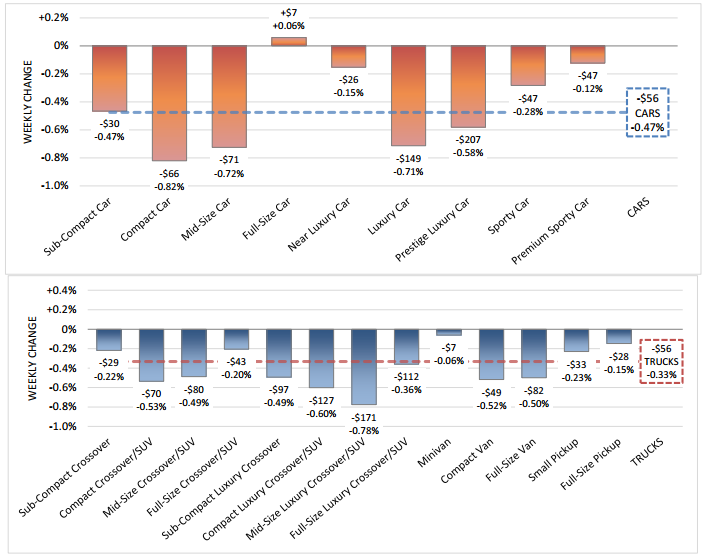 Depreciation Rates Steady
– Overall car values decreased by 0.47% last week. Similar to the average depreciation rate of 0.44% seen in the previous two weeks.
– Compact Car depreciation rate 0.82%.
– Mid-Size Car depreciation rate is 0.72%.
– Luxury Car segments experienced significantly higher drop in value of 0.71%
– Overall truck values decreased by 0.33% last week.
– Mid-Size Luxury Crossover and SUV segment experienced the largest decreases of 0.78%.