AUTO ACCESSORIES
New vehicles, new technologies, new priorities, and new fads can all have an impact on the sorts of accessories consumers are looking for. If you're in the business of selling and installing these products, then, you have to continually keep up to date on the accessories that are available and that are in demand.
Three recently released studies highlight trends that are affecting what's selling today in the accessories in the accessories segment of the aftermarket.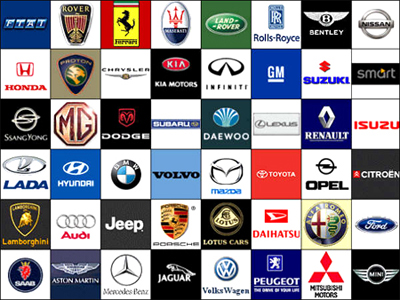 Four out of 10 new vehicle buyers accessorize their vehicle, and they spend an average of $1,949 within the first two years of vehicle ownership, according to Foresight Research. The firm recently released a report based on a study of 7,543 recent U.S. new car and truck buyers.
Among the other findings from the 2013 Automotive Accessory Market Report are the following: Half of all accessory sales occur at or immediately after vehicle delivery. Pickups, mid/large SUVs, and sporty cars are heavily accessorized segments and are the bread and butter of the accessory business. Midsize cars and small SUV's are growing segments and may represent a big future for accessories. Young male new vehicle buyers have traditionally been the focus of the accessory market, but their purchase of accessories decreased more than any other group. Middle age, over 55, and women buyers are keys to success in the accessory business.
"Understanding who accessory buyers are, what they buy, and what influences the sale are keys to the ever-changing accessory market landscape," Foresight Research CEO Steve Bruyn said when announcing the release of the report.
J.D. Power and Associates focuses on emerging technologies in one of its annual reports. In its 2013 U.S. Automotive Emerging Technologies Report, it found that vehicle owners are interested in purchasing fuel economy-related technologies and in-vehicle smartphone integration features in their next vehicle.
For their 2013 study, J.D. Power and Associates asked 16,758 vehicle owners about 22 technologies. The five features that garnered the most interest, after the market price had been revealed, were the following: fuel economy indicator (at $50); device/application link (at $250); active shutter grille vents (at $150); wireless connectivity system (at $300), and surround-view camera system (at $550).
The first-ranked and third-ranked features (fuel economy indicator and active shutter grille vents) are fuel economy assisting technologies, the study notes. "Vehicle owners are continually aware of rising fuel costs and the need fo9r better fuel economy," Mike Van Nieuwkuyk, executive director of global automotive at J.D. Power and Associates, said when announcing findings from the study.
Floor mats were the top-selling accessories by volume in 2012 for dealerships surveyed by AddOnAuto (AOA). Paint protection was the top-seller by revenue and by profit.
AOA is an in-store accessories sales technology that helps dealerships sell accessories within their dealership. For the 2013 AOA Auto Accessories Trend Report¸ the company looked at complete year sales data from a diverse sampling of 150 dealerships who used AOA.
"A strong year for vehicle sales, including an eight percent rise in truck sales, along with factors such as longer ownership cycles, more technology choices, and harsher winters impacted accessories in 2012, as consumers continued to demand more protection, convenience, utility, and personalization for their vehicles," AOA President Sidney Haider said when announcing the report.
Top ten accessories categories in 2012
| | | | |
| --- | --- | --- | --- |
| RANK | BY VOLUME | BY REVENUE | BY PROFIT |
| 1 | Floor Mats | Paint Protection | Paint Protection |
| 2 | Factory Exterior | Alarms, Remote Start and Recovery | Alarms, Remote Start and Recovery |
| 3 | Body Side Moldings | Upholstery | Step Bars |
| 4 | Alarms, Remote Start and Recovery | Step bars | Body Side Moldings |
| 5 | Window Tint | Body side Moldings | Upholstery |
| 6 | Paint Protection | Floor Mats | Factory Exterior |
| 7 | Factory interior | Hitch and accessories | Hitch and accessories |
| 8 | Step Bars | Factory exterior | Floor Mats |
| 9 | Hitch & Accessories | Tonneau Covers and Bed Caps | Roof Racks and Cargo Carriers & Bikes |
| 10 | Roof Racks and Cargo Carriers & Bikes | Window Tint | Dealer Packages |