12 Cars With The Worst One-Year Resale Value – 2016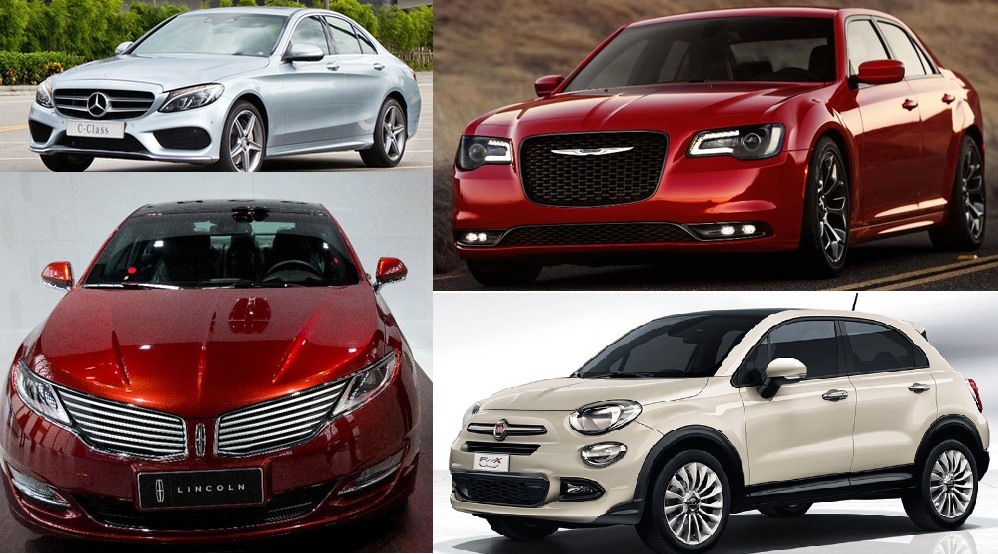 Depreciation is typically one of a new vehicle's biggest long-term ownership costs, and a new car shopper should keep in mind projected resale/residual values to ensure they'll get the biggest return down the road at trade-in/sale time. Vehicles depreciate rates depend on a wide range of factors, including supply and demand, new vehicle pricing, incentive levels, and production volumes. Generally, the more expensive the vehicle, the more important depreciation becomes.
We present you with 12 new cars with the worst one-year resale values.
| | | |
| --- | --- | --- |
| Name | Percentage Loss | Net Loss |
| 1. Fiat 500L | 34.60% | $8,096.00 |
| 2. Lincoln MKS | 34.50% | $16,039 |
| 3. Volvo S60 | 34.40% | $14,204 |
| 4. Kia Cadenza | 34.30% | $12,940 |
| 5. Mercedes-Benz C250 | 34.30% | $15,247 |
| 6. Nissan Maxima | 34.00% | $12,469 |
| 7. Lincoln MKZ / MKZ Hybrid | 33.80% | $14,177 |
| 8. Jaguar XF | 32.30% | $19,966 |
| 9. Fiat 500 | 31.90% | $11,106 |
| 10. Cadillac ATS | 31.80% | $6,099 |
| 11. Chrysler 300 | 31.70% | $13,351 |
| 12. Buick Regal | 31.20% | $11,525 |