Vehicle Value Depreciation Rate – November 23, 2016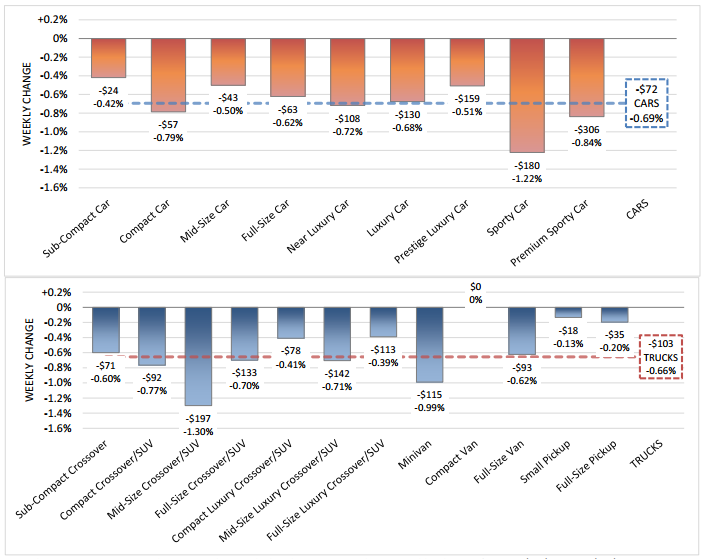 Market Decline Rates
Overall car segment values decreased by 0.69%.
Sporty Car declined the most by 1.22%.
Premium Sporty Car declined by 0.84%.
Compact Car segments declined by 0.79%.
Overall truck segment (including pickup, SUVs and vans) values decreased by 0.66%.
Mid-Size Crossover/SUV segments declined the most by 1.30%.
Minivan declined by 0.99%.
Compact Crossover segment declined by 0.77%.