Vehicle Value Depreciation Rate – November 16, 2016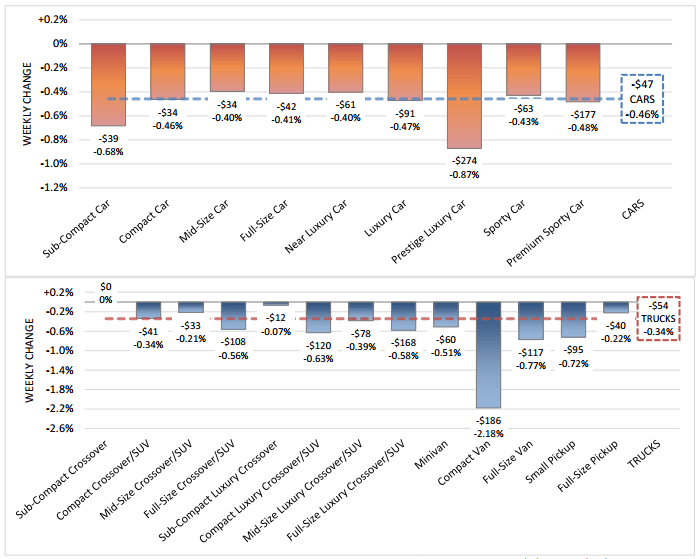 Overall car segment values decreased by 0.46%.
Prestige Luxury Car segments declined the most by 0.87%.
Sub-Compact Car segments declined by 0.68%.
Overall truck segment (including pickup, SUVs and vans) values decreased by 0.34%, lowest we have seen in the previous four weeks.
Compact Van segment had the highest decline of 2.18%.