Appraisals are as good as the data used in them. One of our main valuation sources is the Manheim Market Report.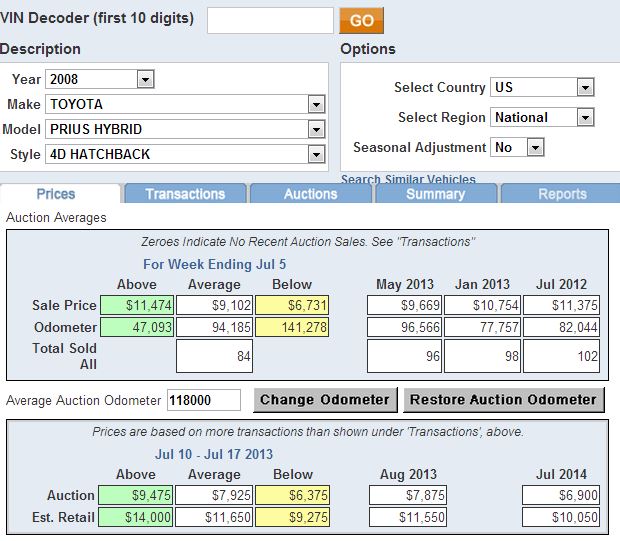 Manheim Market Report, courtesy of Manheim.com
The Manheim Market Report (MMR) is the premier indicator of wholesale prices. Pricing calculations are based on over 10 million sales transactions for the previous 13 months — with precise pricing unmatched by guidebooks.
Pricing is refreshed each night, so you'll get access to the most accurate prices around. The large volume of data removes the need for statistical interpretation, allowing for pricing calculations without opinion or bias.
Buyer Benefits
Complimentary access makes it easy to get pricing data
The industry's most comprehensive transactional data deliver make-, model-, and trim-level insights
Easy access to the Manheim marketplace gets you from vehicle valuation into the sale
Seller Benefits
Values are complemented by recent, actual transactions that help you price your vehicles
Accurate market pricing increases the chances of selling vehicles
30-day average prices let you see how a vehicles value is trending