Sub-Compact and Compact Car Values – May 2016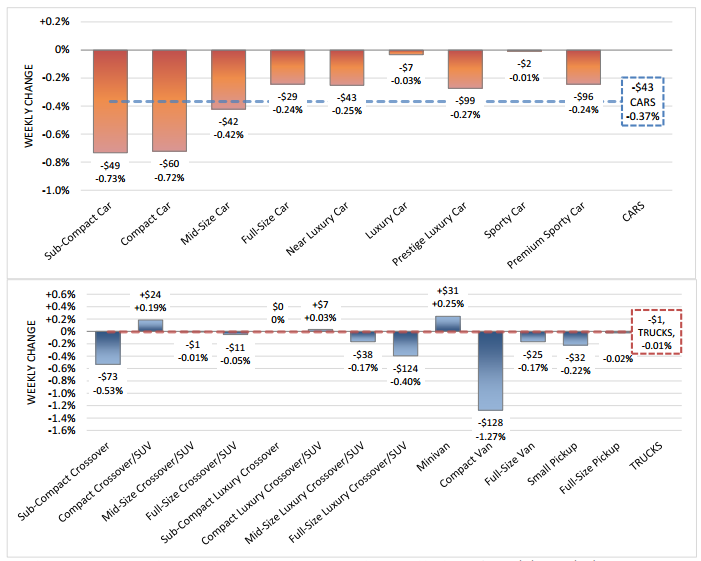 Overall car values decreased by 0.37% May 8 – May 15. This is worse than the average depreciation rate of 0.23% seen in the previous 8 weeks.
Sub-Compact Car and Compact Car experienced a large drop in the value of 0.73% and 0.72%.
Overall truck values did not change a lot, with the average depreciation rate in truck segments was 0.22% in the previous 12 weeks.
Compact Van segment showed the largest decrease at 1.27%.