Below are some of our reviews as posted on Kudzu.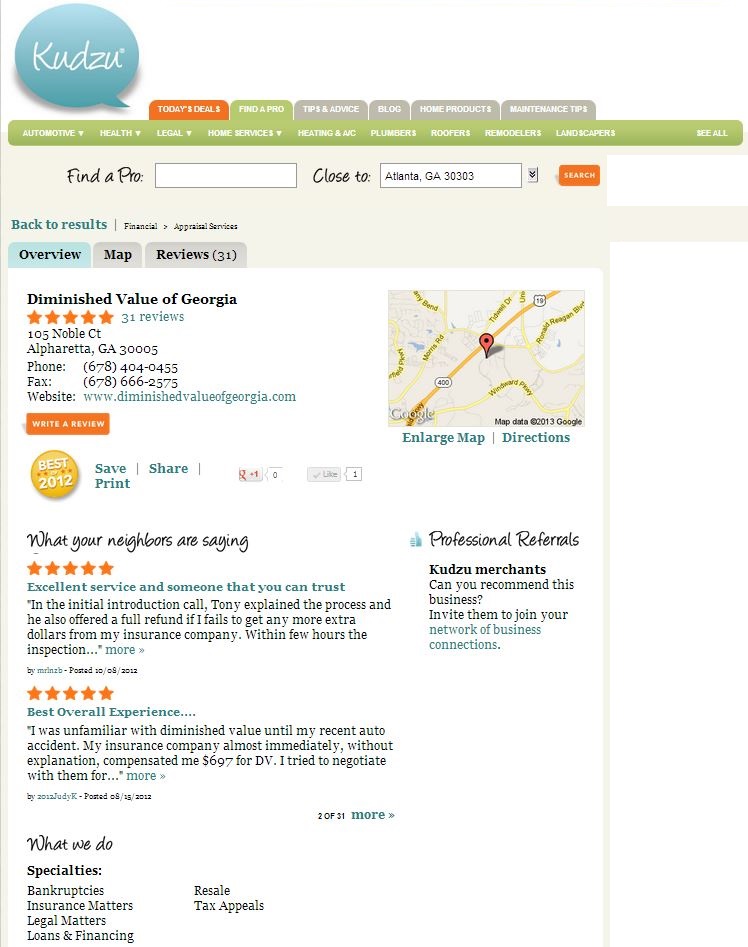 Average rating:
2 reviews
Feb 15, 2016
I admit that I was skeptical at first but the $150 fee was well worth it considering the first offer from Allstate was $245 after their policy holder did over $5,000 in damages to my car (2012 Honda Civic EX). The letter and report that I received from Diminished Value of Georgia pushed it up to $1,425 and I reluctantly settled for $1,100. Still much better than $245. I highly recommend these guys.
Jun 19, 2013
Very Satisfied
The insurance company wanted to pay me very little money for my brand new Kia car after repairs done by body shop cost $7,923.25.I look online and find Diminished Value Georgia and they help me make $3,000 more money, thank you very much. Hung.