Daily Car News Bulletin for July 1, 2016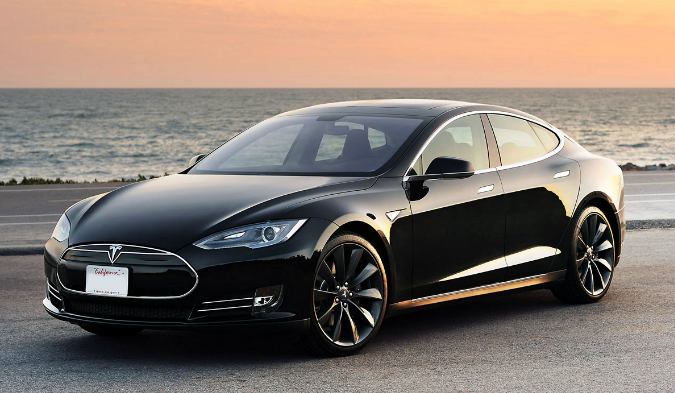 NHTSA investigates fatal crash of 2015 Tesla Model S in Autopilot mode. NHTSA spokesman said the agency's preliminary evaluation would examine the design and performance of the Model S' automated driving system and whether a defects exists. A police report says that the Model S went under the trailer of a truck that turned left in front of the car. The roof of the Model S was torn off, and the car kept going turning off the road until finally hitting utility pole about 100 feet away.
Volkswagen Wants to Repair All Defective Vehicles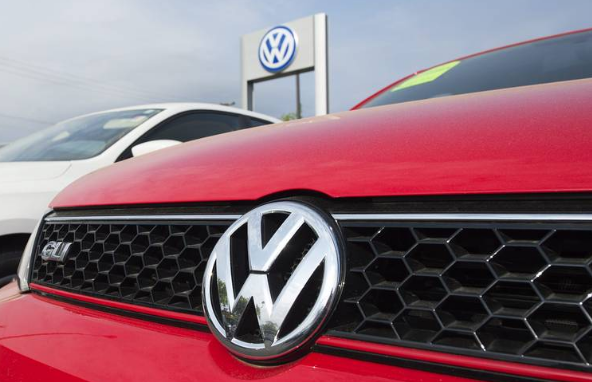 Volkswagen's lawyer said during a court hearing  that the German automaker believes it can fix 85,000 polluting 3.0-liter Volkswagen, Audi and Porsche diesel cars and SUVs, a plan that could help the company avoid a very expensive buyback. Earlier this week, Volkswagen agreed to pay up to $10.033 billion to buy back 475,000 vehicles that emit up to 40 times the allowed level of pollution. Volkswagen also agreed to spend $4.7 billion on zero-emission vehicle efforts and diesel offset programs.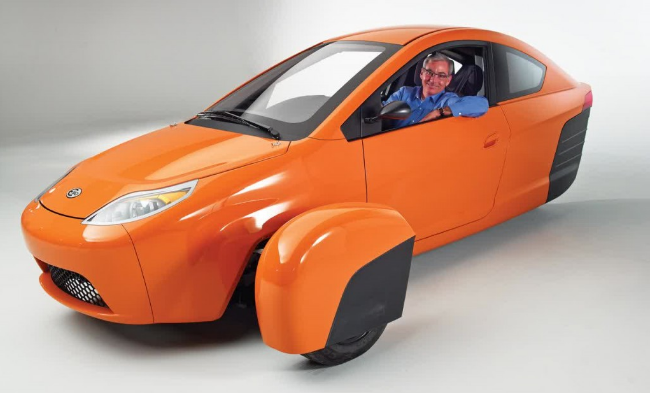 Elio Motors today provided a look at its first test of three-wheeled vehicle before the planned 2017 launch. After testing Elio announced starting price at $6,800 and max speed up to 84 mpg, in 2017. Elio, which initially planned to begin production in 2014, plans annual production volume at least 250,000 units in 2017.
Automaker
June 2016
June 2015
% change
6 months
2016
6 months
2015
% change
    BMW
–
–
–%
–
–
–%
    Mini
–
–
–%
–
–
–%
    Rolls-Royce*
–
–
–%
–
–
–%
  BMW of N.A.
–
–
–%
–
–
–%
    Alfa Romeo
36
25
44.0%
309
320
–3.4%
    Chrysler
24,747
30,809
–19.7%
137,372
170,248
–19.3%
    Dodge
44,819
43,457
3.1%
271,740
257,142
5.7%
    Fiat
2,544
3,137
–18.9%
17,735
21,798
–18.6%
    Jeep
83,691
71,529
17.0%
468,131
401,689
16.5%
    Ram
41,236
36,078
14.3%
256,972
230,946
11.3%
  FCA US
197,073
185,035
6.5%
1,152,259
1,082,143
6.5%
    Maserati
941
974
–3.4%
5,199
5,304
–2.0%
Fiat Chrysler Automobiles**
198,014
186,009
6.5%
1,157,458
1,087,447
6.4%
    Ford
230,287
216,355
6.4%
1,291,873
1,241,207
4.1%
    Lincoln
8,809
8,326
5.8%
53,297
47,112
13.1%
  Ford Motor Co.
239,096
224,681
6.4%
1,345,170
1,288,319
4.4%
    Buick
16,575
17,531
–5.5%
104,207
106,314
–2.0%
    Cadillac
14,263
13,515
5.5%
73,231
80,899
–9.5%
    Chevrolet
181,387
181,256
0.1%
1,006,890
1,053,619
–4.4%
    GMC
42,985
47,051
–8.6%
254,587
264,713
–3.8%
  General Motors
255,210
259,353
–1.6%
1,438,915
1,505,545
–4.4%
    Acura
11,352
15,527
–26.9%
78,994
87,087
–9.3%
    Honda
127,363
118,870
7.1%
713,361
665,914
7.1%
  Honda Motor Co.
138,715
134,397
3.2%
792,355
753,001
5.2%
    Hyundai
–
–
–%
–
–
–%
    Kia
–
–
–%
–
–
–%
  Hyundai-Kia
–
–
–%
–
–
–%
    Jaguar
–
–
–%
–
–
–%
    Land Rover
–
–
–%
–
–
–%
  Jaguar Land Rover N.A.
–
–
–%
–
–
–%
  Mazda N.A.
26,188
27,223
–3.8%
145,354
158,995
–8.6%
    Mercedes-Benz
–
–
–%
–
–
–%
    Smart USA
–
–
–%
–
–
–%
  Mercedes-Benz USA
–
–
–%
–
–
–%
  Mitsubishi Motors N.A.
–
–
–%
–
–
–%
    Infiniti
11,058
9,985
10.7%
64,978
64,280
1.1%
    Nissan
129,495
114,243
13.4%
733,136
672,203
9.1%
  Nissan North America
140,553
124,228
13.1%
798,114
736,483
8.4%
  Subaru of America
46,598
44,335
5.1%
279,458
272,418
2.6%
  Tesla Motors*
2,250
2,100
7.1%
13,225
12,600
5.0%
    Lexus
25,779
26,121
–1.3%
151,564
158,848
–4.6%
    Scion
6,179
3,838
61.0%
37,720
24,931
51.3%
    Toyota
166,299
179,953
–7.6%
1,008,516
1,047,661
–3.7%
    Toyota/Scion
172,478
183,791
–6.2%
1,046,236
1,072,592
–2.5%
  Toyota Motor Sales U.S.A.
198,257
209,912
–5.6%
1,197,800
1,231,440
–2.7%
  Volvo Car USA
–
–
–%
–
–
–%
    Audi
18,445
18,262
1.0%
96,934
93,615
3.5%
    Bentley
144
223
–35.4%
628
1,249
–49.7%
    Lamborghini*
86
84
2.4%
516
504
2.4%
    Porsche
–
–
–%
–
–
–%
    VW
–
–
–%
–
–
–%
  VW Group of America
18,675
18,569
0.6%
98,078
95,368
2.8%
Other
305
298
2.3%
1,830
1,788
2.3%
Total
1,263,861
1,231,105
2.7%
7,267,757
7,143,404
1.7%