Auto Market Insight Report For Van, Truck, and Crossover – 2016
Market Insights report offers the latest evidence of noticeable weakness in truck segments for 2016. See the below chart to identify which truck segments are feeling the greatest YOY to-date turnaround, such as the Full-Size Vans, Pickups and Compact Crossovers, all of which had positive gains in 2015 but so far have seen significant declines in 2016 YTD.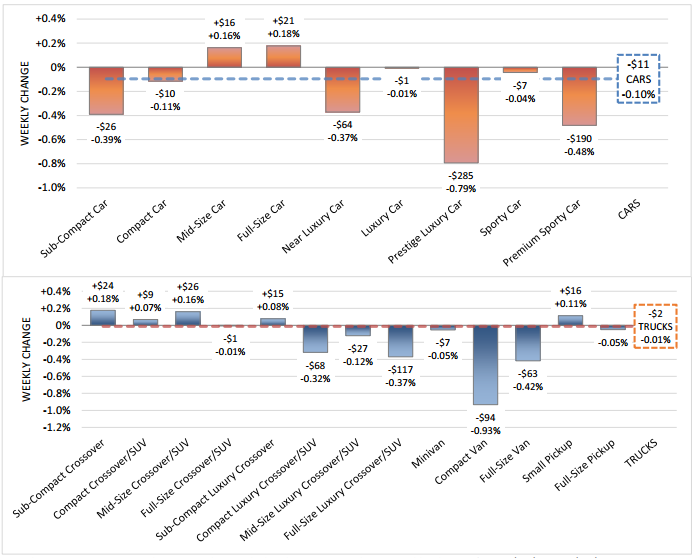 Crossovers are in Strong Demand
– Volume-weighted, overall car values decreased by only 0.10% last week.
– Full-Size Car and Mid-Size Car were the only cars with an increase in value of 0.18% and
0.16%, respectively. Prestige Luxury Cars declined the most by 0.79%.
– The average depreciation rate in Trucks was 0.27% in the previous eight weeks.
– Sub-Compact Crossover, Compact Crossover/SUV, Mid-Size
Crossover/SUV, Sub-Compact Luxury Crossover and Small Pickup increased in value by 0.18%, 0.07%,
0.16%, 0.08% and 0.11%, respectively.