Wyoming Insurance Commissioner Complaint
Wyoming Insurance Commissioner Complaint Information
Wyoming Insurance Commissioner
If you are an insurance consumer and you are having problems with your insurance company and you have not been able to resolve the issue, you may contact this department for assistance. Please download the following consumer complaint form and mail it to us. Or to file electronically, follow the link to the electronic version of the form for Wyoming consumers. We will look into the situation for you.
Paper Form
wyoming-island-insurance-commissioner-complaint   –   pdf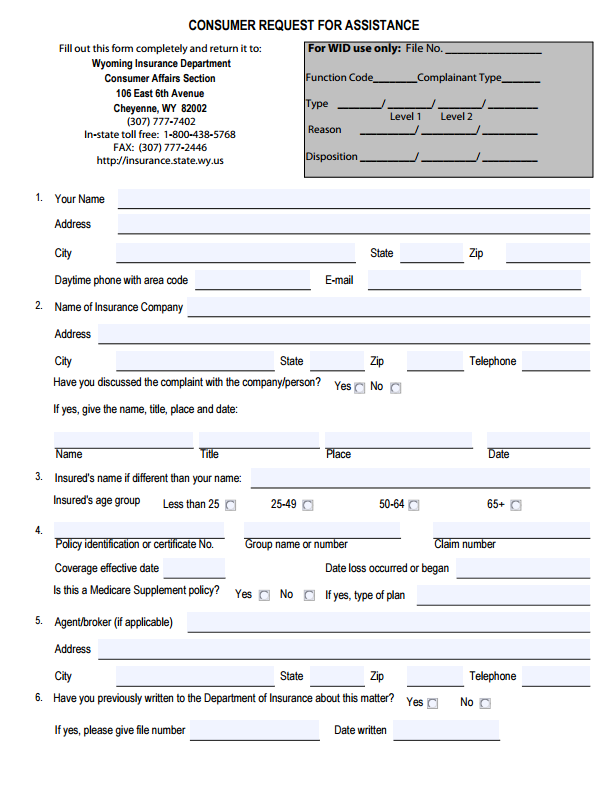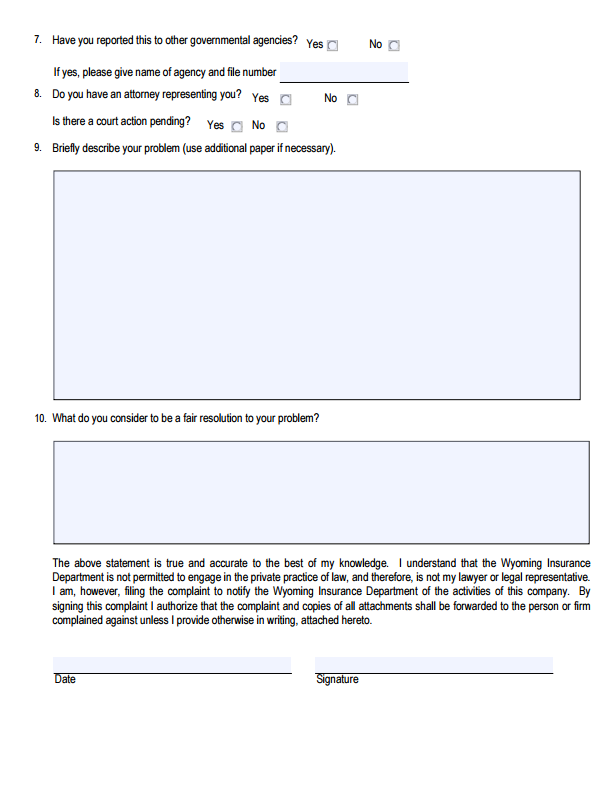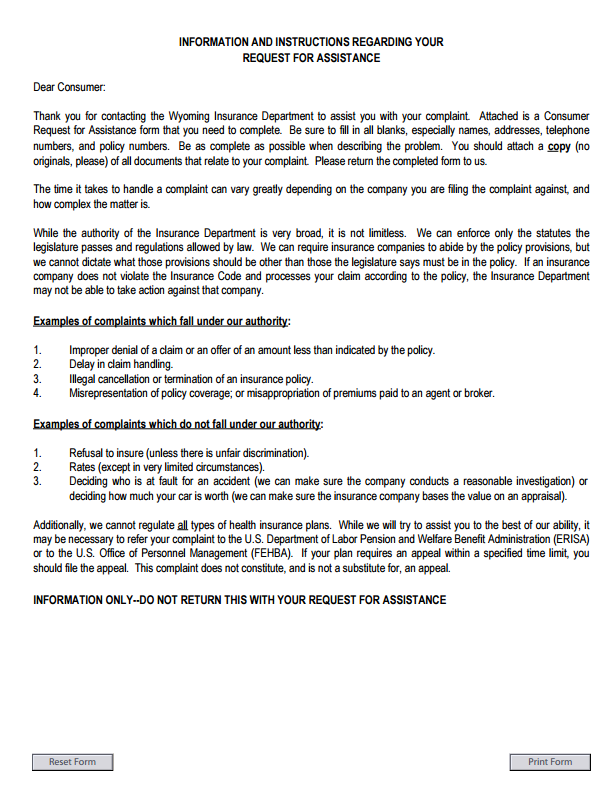 Examples of complaints which fall under our authority:
-Improper denial of a claim or an offer of an amount less than indicated by the policy.
-Delay in claim handling.
-Illegal cancellation or termination of an insurance policy.
-Misrepresentation of policy coverage; or misappropriation of premiums paid to an agent or broker.
Examples of complaints which do not fall under our authority:
-Refusal to insure (unless there is unfair discrimination).
-Rates (except in very limited circumstances).
-Deciding who is at fault for an accident (we can make sure the company conducts a reasonable investigation) or deciding how much your car is worth (we can make sure the insurance company -bases the value on an appraisal).
Contact Information
Wyoming Insurance Department
106 E. 6th Avenue
Cheyenne, WY 82001
(307) 777-7401
(800) 438-5768