Oklahoma Insurance Commissioner Complaint
Oklahoma Insurance Commissioner Complaint Information
Oklahoma Insurance Department
Consumer Assistance/Claims Division processes and investigates all complaints lodged by the public against insurance companies. This division also answers routine requests for information concerning insurance companies and policies.
After You Filed a Complaint
Once received at the Oklahoma Insurance Department, your file will be assigned to the appropriate Consumer Assistance/Claims Analyst, who will send you an acknowledgement letter.
We will then contact the company for a detailed explanation of its position. By law, the company has thirty (30) days from receipt of our letter to respond.
There may be some unforeseen delays if the company needs time to gather additional information in order to fully address your concerns. If this occurs, your Consumer Assistance/Claims Analyst will keep you informed of the status of your file by mail.
Once a final response is received and reviewed, your Consumer Assistance/Claims Analyst will forward a letter of explanation.
Electronic Complaint Form
Oklahoma Online Complaint Form
Paper Form
oklahoma-insurance-commissioner-complaint   –   pdf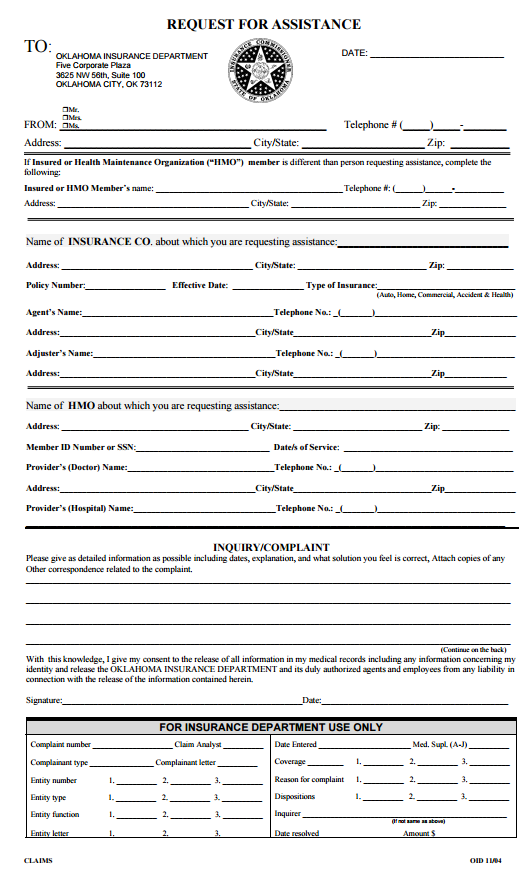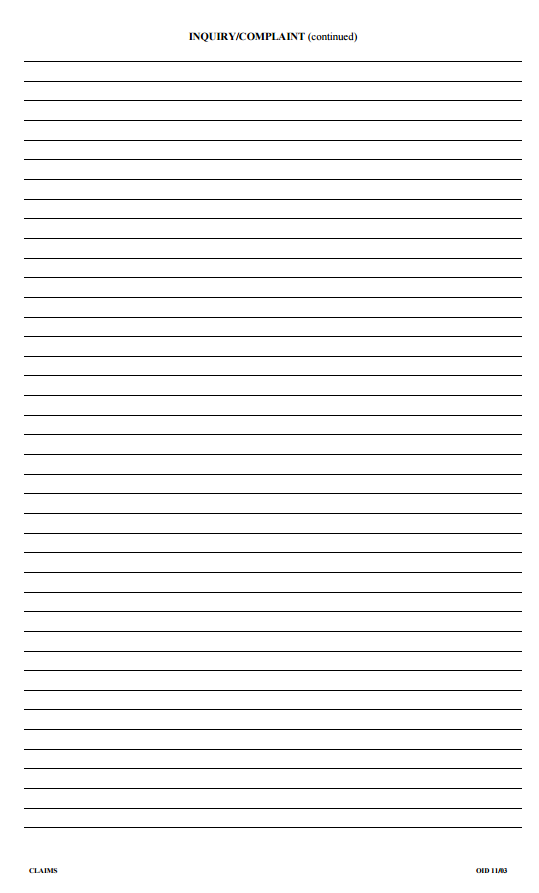 Contact Information
Mailing address (include supportive documentation):
OKLAHOMA INSURANCE DEPARTMENT
Five Corporate Plaza
3625 NW 56th, STE 100
Oklahoma City, OK 73112
Fax number (include supportive documentation):
(405) 521-6652