New York Insurance Commissioner Complaint
New York Insurance Commissioner Complaint Information
How To File A Complaint
New York Consumer Department reviews complaints to gather information on compliance with the law and to detect patterns of wrongdoing and/or fraud. We cannot attempt to resolve or otherwise handle every individual complaint. We will notify you if your complaint is not being individually reviewed.
Use our online consumer complaint to file a complaint about a financial product or service. Be aware that we may share a copy of your complaint with the company or individual you are complaining about.
New York Online Complaint Form
Additional Information:
new-york-insurance-commissioner-complaint   –   pdf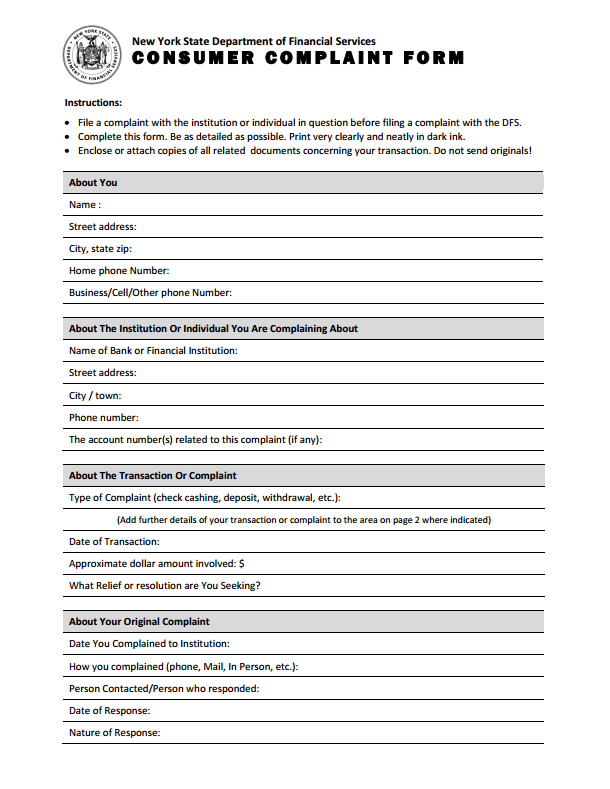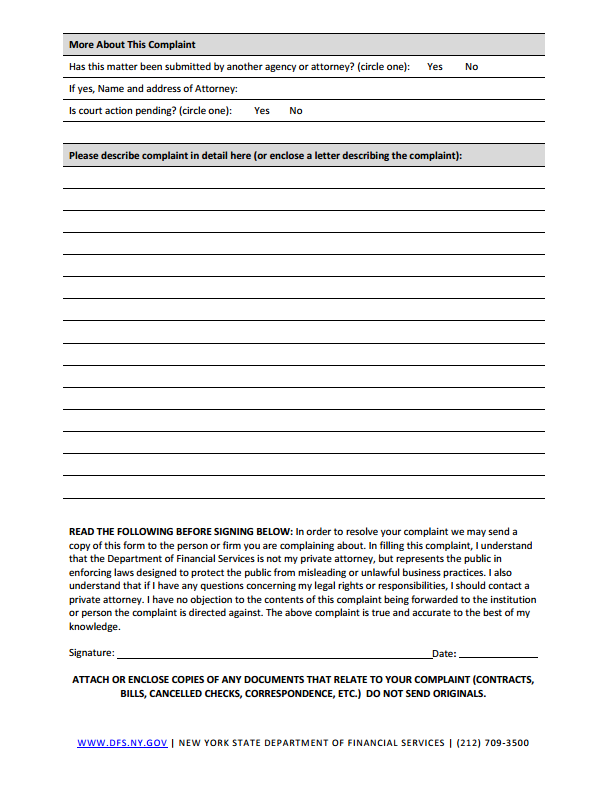 Types Of Complaints:
Insurance – Any complaint involving an insurance product offered in New York State, including, but not limited to, health insurance, life insurance, property and casualty insurance and auto insurance.
Banking/Mortgage – Any complaint involving a New York State licensed mortgage banker, mortgage broker, mortgage loan originator or mortgage loan servicer.
Banking/Non-Mortgage – Any complaint, other than those that are mortgage related, involving a New York state licensed bank or lender, including, but not limited to, community and regional banks, sales finance companies, budget planners, student loans and credit cards.
Vacant Property – Any complaint involving the maintenance status of a vacant and abandoned home in foreclosure.