New Mexico Insurance Commissioner Complaint
New Mexico Insurance Commissioner Complaint Information
New Mexico Protection Division
The Consumer Protection Division of the Office of the Attorney General enforces consumer laws in the State of New Mexico that exist to shield the public from fraudulent and unfair business practices. Our state's principal consumer law is the Unfair Practices Act. Under the Unfair Practices Act, the Division provides multi-level services to the public to ensure that consumers have safe and satisfactory interactions with businesses operating in New Mexico.
The Office of the Attorney General does not act and cannot act as a private attorney for individual citizens. However, in some matters, if a consumer is unable to resolve a dispute with a business, the Consumer Protection Division's complaint resolution services may be available. There is no charge to the public for these services.
Additional Information:
New Mexico Consumer Protection Overview
Paper Form:
new-mexico-insurance-commissioner-complaint  –  pdf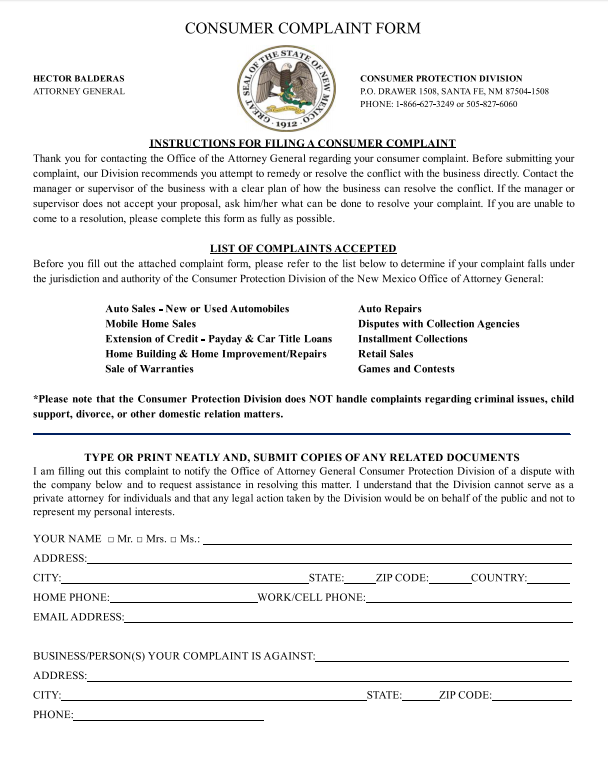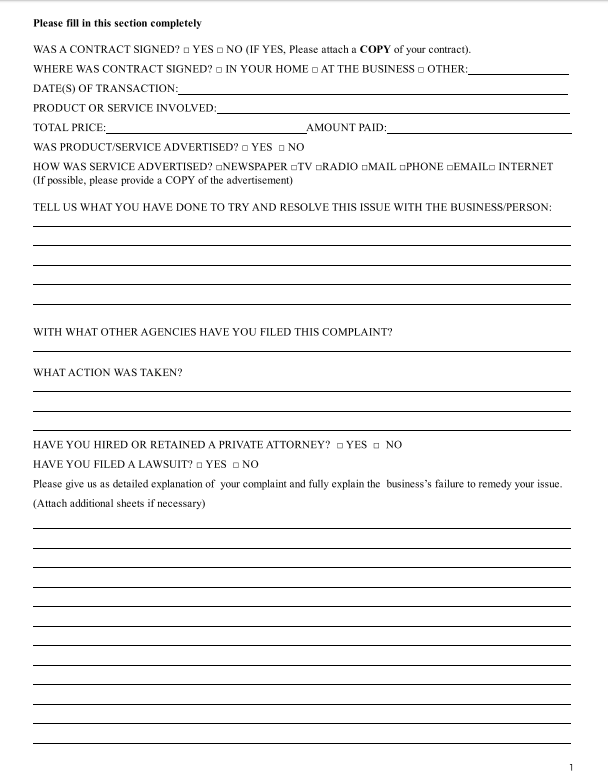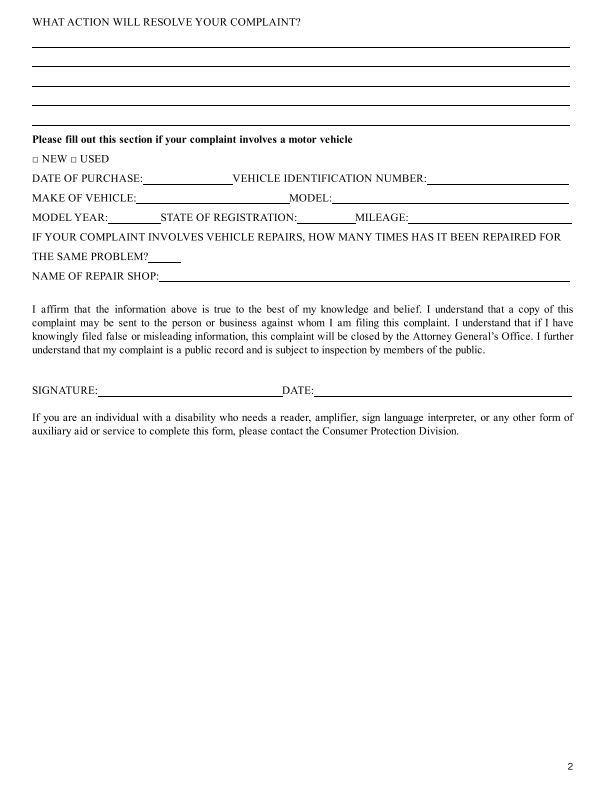 Can do:
Some of the types of complaints the Consumer Protection Division handles:
Auto sales- new or used automobiles
Mobile home sales
Auto repairs
Disputes with collection agencies
Extension of credit, including payday and car title loans, mortgages, and retail installment contracts
Retail sales
Home building and home improvement repairs
Sale of warranties
Games and contests
Cannot do:
Complaints against other governmental entities
Child support disputes
Divorce, child custody and visitation and other domestic relations matters
Criminal issues
Disputes between homeowner's association members with their association
Disputes between individuals not involving a business
Disputes purely involving the sale of land
Collection of a debt
The Consumer Protection Division may refer certain types of complaints to another agency or entity:
Disputes with utility companies (including landline phone companies)
Disputes with cellular phone companies
Insurance disputes
Landlord/tenant disputes
NOTE: IF YOUR MATTER DOES NOT FIT INTO ANY OF THESE CATEGORIES, PLEASE CALL US AT 1-800-678-1508 TO DISCUSS YOUR SITUATION WITH ONE OF OUR ADVOCATES BEFORE YOU FILE YOUR COMPLAINT.
Contact Information
Consumer Protection Division
P.O. Drawer 1508, Santa Fe, NW, 87504-1508
Phone: 1-866-627-3240 or 505-827-6060