Minnesota Insurance Commissioner Complaint Information
Electronic Form:
The best way to file the complaint is through the insurance commissioner's website:
https://mn.gov/commerce/consumers/file-a-complaint/
Downloadable Form:
Minnesota Department of Insurance Complaint Form – pdf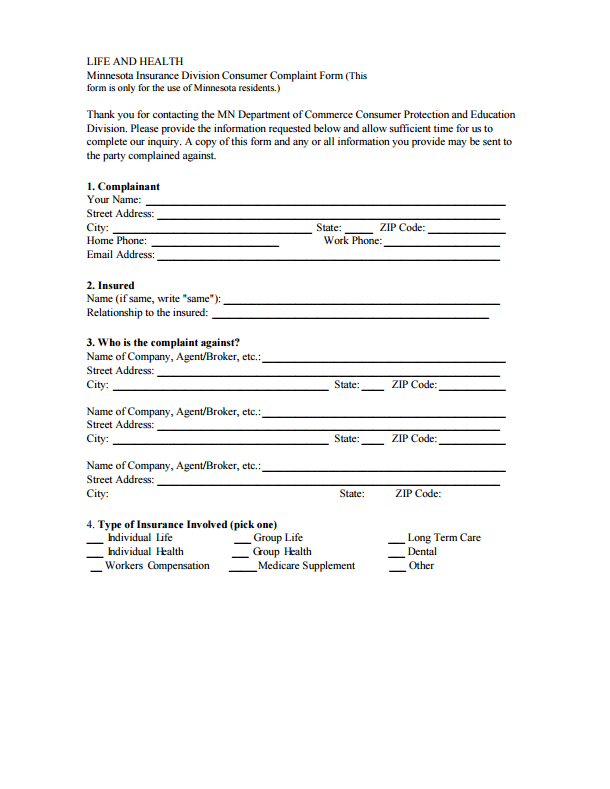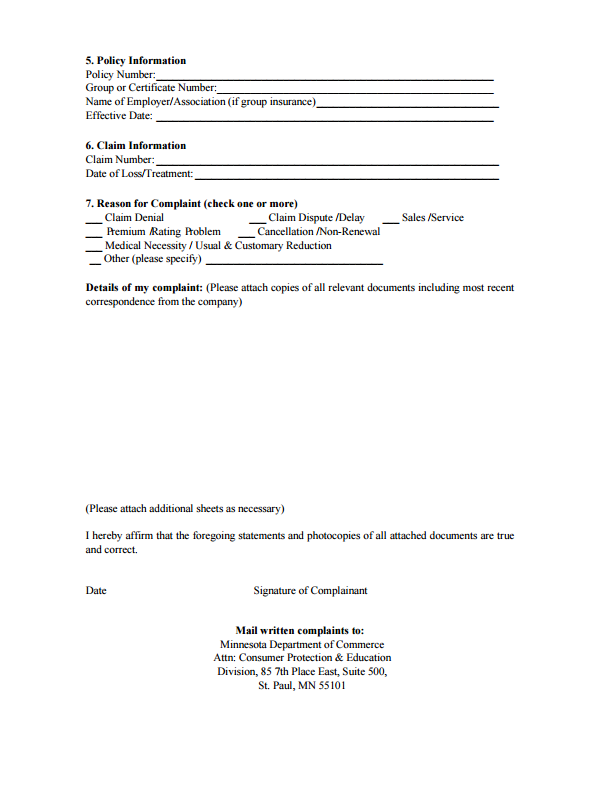 The Department of Commerce's authority is limited to the determination of a regulated entity's compliance with Minnesota law and/or policy provisions, where applicable. The Minnesota Department cannot determine who is correct in a factual dispute. That authority rests solely with a court of law.
Mail written complaints to:
Minnesota Department of Commerce
Attn: Consumer Protection & Education Division
85 7th Place East, Suite 500, St. Paul, MN 55101