Scion Diminished Value
| | |
| --- | --- |
| | Produced by Toyota Motor Corporation, Scion quickly positioned itself as the hip and trendy manufacturer with the launch of the original Scion xB in 2004. Going after the elusive Generation Y market, Scion introduced a car with a wide selection of factory accessories and a no-haggle sales strategy designed to ease the process for first-time buyers. |
2012

2012 Scion iQ

All new for 2012, the Scion iQ is a sub-compact hatchback featuring 3+1 seating and capable of achieving 37 miles per gallon.

2012 Scion tC

A compact coupe that boasts affordability and style, the 2012 Scion tC is available in an all new RS 7.0 trim level which features a TRD body kit and gloss black wheels.

2012 Scion xB

Sporting a unique box-shaped design, the 2012 Scion xB is a compact hatchback that utilizes customization to mold the car in the drivers image.

2012 Scion xD
2012 | 2010 | 2009 | 2008 | 2007 | 2006 | 2005 | 2004
2011

2011 Scion tC

A compact coupe sporting a new re-design, the 2011 tC combines all the elements in the previous model years with an upgraded engine and transmission.

2011 Scion xB

The 2011 Scion xB is a boxy but fun compact hauler with room for 5, ample options, endless customization potential, and a low entry price.

2011 Scion xD

A sub-compact hatchback, the 2011 xD is an affordable car that sports trendy good looks and practicality.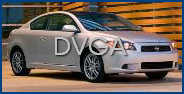 2010 Scion tC
The 2010 Scion tC is a good looking sporty coupe that offers a host of standard features at a great price.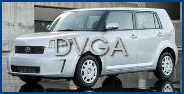 2010 Scion xB
The box is back and the 2010 Scion xB still wears the slightly more rounded look carried over from the 2008 and 2009 models while receiving an updated standard Pioneer radio with a USB connection for your MP3 player.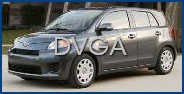 2010 Scion xD
The 2010 Scion xD is a five-passenger subcompact hatchback that is offered in one well-equipped trim and has a fuel-economy rating of 27 mpg in the city and 33 mpg on the highway.
2012 | 2011 | 2010 | 2008 | 2007 | 2006 | 2005 | 2004
2009

2009 Scion tC

Personality continues to define the sporty 2009 Scion tC hatchback coupe delivering a fun ride and plenty of features for a fairly modest price.

2009 Scion xB

The 2009 Scion xB compact wagon continues to be popular with its unique "think inside the box" look and high level of package content.

2009 Scion xD

A small 5-door hatchback, the 2009 Scion xD gets good fuel economy, lots of capability for customization and a wide array of standard safety features.
2012 | 2011 | 2010 | 2009 | 2007 | 2006 | 2005 | 2004
2008

2008 Scion tC

A slight refresh can be seen in the design of the 2008 Scion tC, a two-door compact sports car powered by a 161 hp 2.4L four-cylinder engine.

2008 Scion xB

The 2008 Scion xB has been redesigned for the model year and is now powered by a 2.4L engine which produces 158 hp.

2008 Scion xD

A four-door subcompact, the 2008 Scion xD is a new offering that seats five passengers and has a fuel economy rating of 27 mpg city and 33 mpg highway.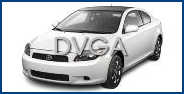 2007 Scion tC
A sporty yet affordable two-door five-passenger coupe, the 2007 Scion tC is powered by a 161 hp 2.4L engine linked to either a five-speed manual or a four-speed automatic transmission.
br>
2012 | 2011 | 2010 | 2009 | 2008 | 2007 | 2005 | 2004
2006

2006 Scion tC

An affordable compact coupe with a sporty style, the 2006 Scion tC has room for five passengers and features top-notch standard safety features such as front and side body and head airbags.

2006 Scion xA

The 2006 Scion xA is a compact four-door that is affordably priced and gets 32 mpg in the city and an excellent 37 mpg on the highway.

2006 Scion xB

Managing to be stylish and boxy at the same time sounds hard, but the 2006 Scion xB manages to pull it off, has seating for five passengers and gets over 30 mpg.
2012 | 2011 | 2010 | 2009 | 2008 | 2007 | 2006 | 2004
2005

2005 Scion tC

A brand new model, the 2005 Scion tC is a five-passenger coupe powered by a sporty 160 hp four-cylinder engine and boasting a nice list of standard features.

2005 Scion xA

The 2005 Scion xA is a compact hatchback that achieves over 30 mpg both on the highway and in the city.

2005 Scion xB

A boxy utility vehicle with more room than the xA and tC, the 2005 Scion xB seats five passengers and cruises to a 30+mpg fuel economy rating both on the highway and in the city.
2012 | 2011 | 2010 | 2009 | 2008 | 2007 | 2006 | 2005
2004

2004 Scion xA

A new division of Toyota aiming at a younger generation, the all-new 2004 Scion xA is a subcompact four-door, five-passenger car which gets over 30 mpg in the city and on the highway.

2004 Scion xB

The 2004 Scion xB is a totally new five-passenger compact wagon with a distinct boxy shape and fuel-economy ratings of over 30 mpg for both the city and the highway.